My favourite thing about easter are all the bunnies. …wait that's not true. It's the chocolate. Definitely the chocolate, and then the bunnies. So to spruce up your easter dinner table this year, we have DIY Easter Bunny Napkins with Free Printable. Yep, a free printable to add lots of cute bunnies to your decor – because if you're ever gonna OD on bunny decor, Easter is the time.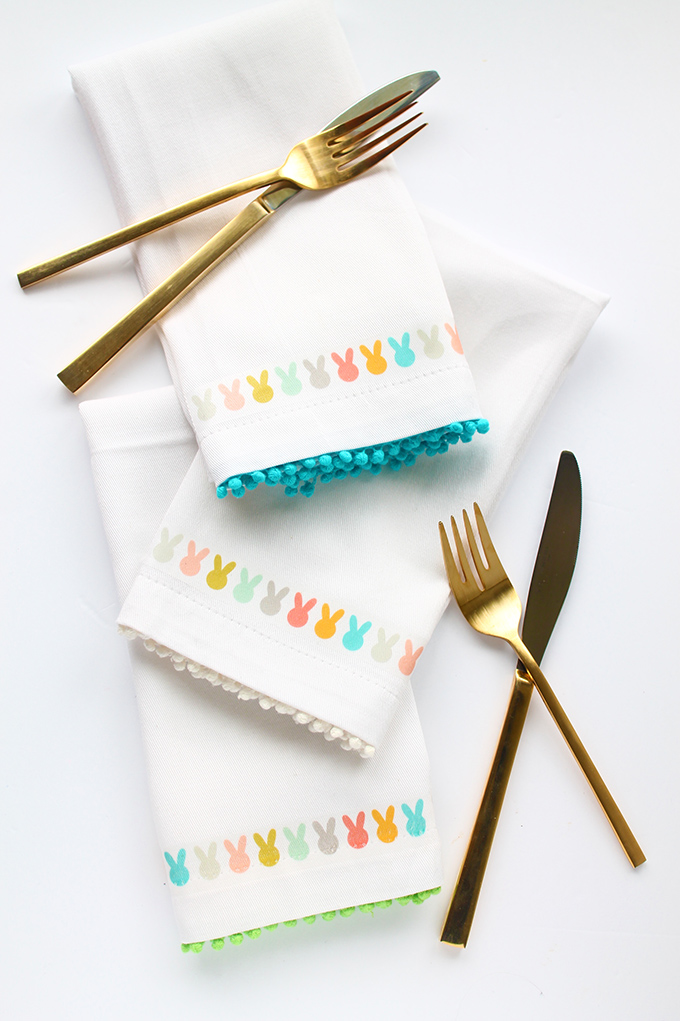 Now I am totally not a seamstress, though I do feel way more comfortable hand stitching than using a machine. I don't trust sewing machines. I feel like they silently mock me and wait for the most inopportune moment to bungle up all the thread and explode. My hand however I do trust, so good thing these require hand stitching. Or if the idea of a thread and needle totally freaks you out, then no sew tape is totally the way to go. So let's get to it!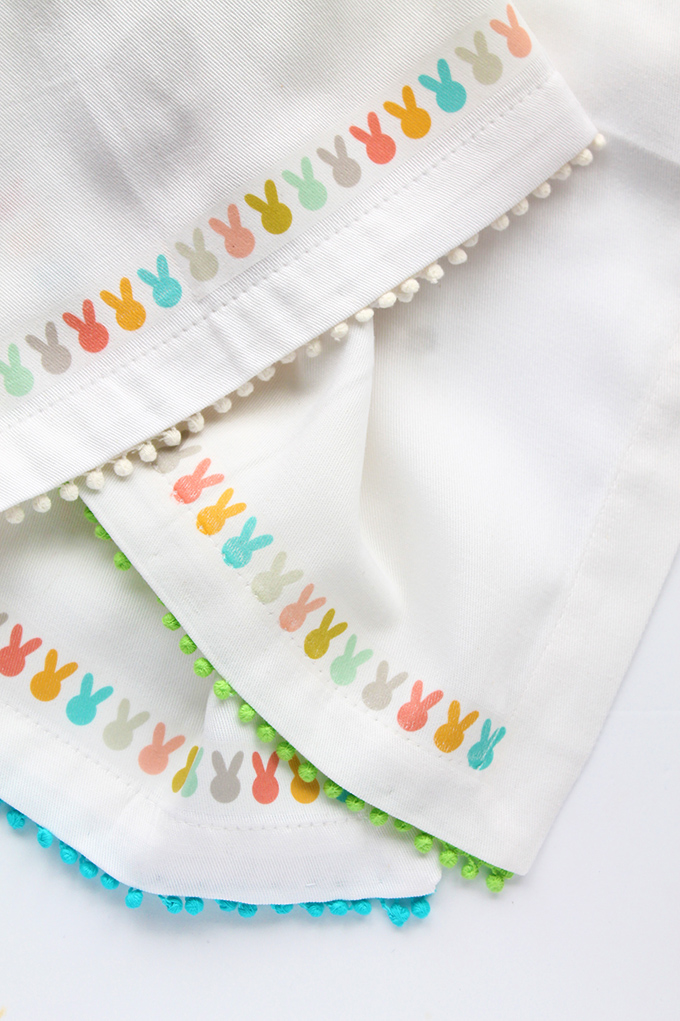 M A T E R I A L S
Iron on transfer paper (I always use these) and colour printer
Scissors
Iron
Pom Trim, 1/2 meter per napkin (for standard size)
Needle and Thread
   S T E P S
Download the free printable and print onto iron sheets designed for light fabrics. Cut the bunnies into long strips.
Iron any wrinkles out of your napkins, then place your strips face down side by side along the length of your napkin. Iron on according to instructions of your iron on paper.
Hand stitch the pom trim on the underside of the napkin, along the same edge as the bunnies. Make sure when stitching that your needle does not poke all the way through the napkin. You want to stitches to be on the inside of the existing border seam to hide the thread.

I think the hardest part was lining up the bunnies and ironing them on straight. If you look closely, the bunnies on the green trim napkin are ironed onto the border seam – oops! Just be patient before setting that iron down, cause once you do there's no going back.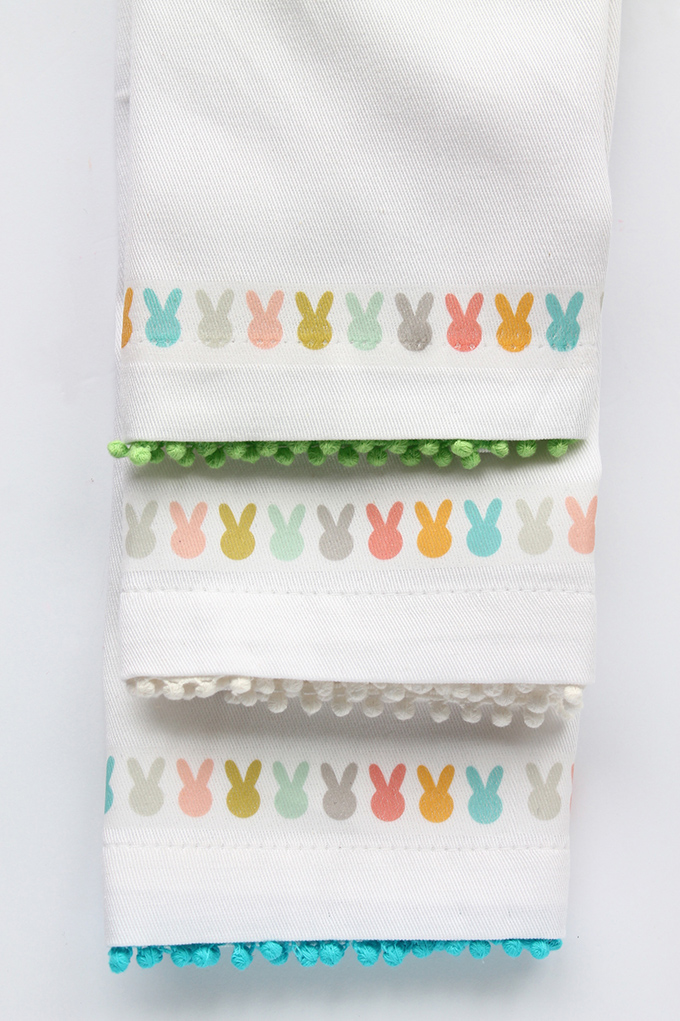 And for more easter inspiration…
Easter Archives