You know how much I love cupcakes, so of course in addition to the mini egg explosion cupcakes, I had to make another batch for easter.
Check out the easter nest cupcakes featuring, yet again, mini eggs. With just a bit of piping it's easy to nestle those candy eggs in a nest of chocolate icing.
Hop over to Wayfair for more pics and the recipe!
And, because easter is all about the sweets, here are some delicious easter treats I've spotted around town (aka the web)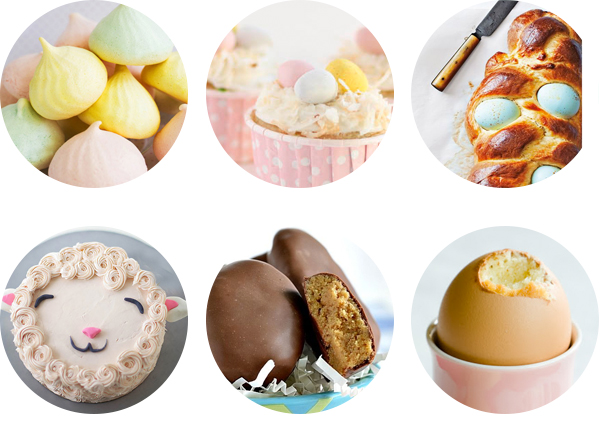 Easter meringue pastel kisses from Say Yes / Toasted coconut and mini egg cupcakes from I Heart Naptime / Easter bread from Bon Appetit
Lamb cake DIY by Coco Cake Land on Handmade Charlotte / Homemade reese's peanut butter eggs from Real housemoms / Easter cupcakes baked in an egg from Cupcake Project
See more treats and crafts on my Pinterest Easter Board
What's your favourite easter treat?

See you at Wayfair!