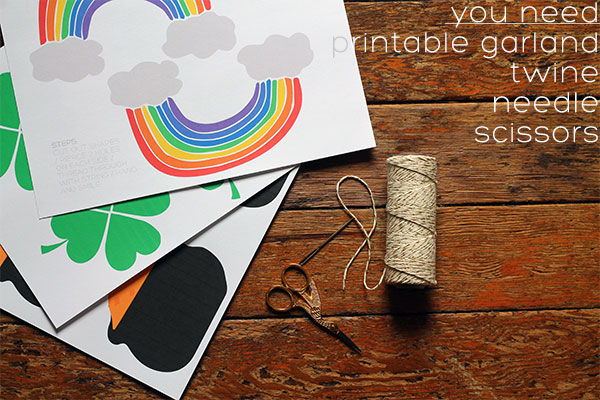 Use heavy weight cardstock to print onto and the highest quality settings on your printer. Instead of twine you can use yarn or thread.
1 Print and cut out your shapes
2 Using a thick needle, poke two holes about 1 inch apart on the top of each shape
3 Use twine to thread through the holes of each shape
4 Organize and space each shape out however you wish and hang for the season
Ignore the horrid state of my walls. They're over 100 years old whatcha gonna do? (aside from sand them down..)
St Pattys' Day is such a fun, lighthearted event.
What's your favourite thing about St Patty's day?