You guys, we leave for Paris TOMORROW. I can't believe this day came so quickly! But I'm so glad amidst all the planning mayhem that I was able to get this post out to you. Truth be told, I needed to get this DIY done cause it's going to a very special mister this Sunday (I really hope he doesn't read this).
It's no secret we love constellations over here, and the mister's favourite animal is the bear. How could I resist ursa major and minor with the script 'papa bear' and 'baby bear'. A little latin lesson just in case you aren't aware – ursa is bear in latin, so these constellations translate as big (or great) bear and little bear. Too cute no?
I'm so excited for the mister and squirrelly babe to be strutting around Paris in their matching (but not blah-cutesy-matchy-matchy) shirts. And it's a great gift for any dad's out there with little ones. Only a few materials are required.

Materials
Plain men's shirt
Plain onesie or baby/child's t-shirt
Iron on transfer paper
Printables (below)
Scissors
Iron

1 Download the above file and print onto two sheets of iron on transfer paper. The lettering will be backwards – this is totally cool folks.
2 Carefully cut out the circle – it's best if you leave a small white trim rather than trying to get a perfect navy circle and messing up – you won't be able to see a little bit of white but you will see a wonky circle.
3 Place the circle face down where you want it on the corresponding shirt. Iron it on according to the instructions from your iron on transfer paper. Repeat for the other shirt.
Package it up and give it to dad Sunday morning, and relish in the fact that you can have your kiddos match with dad before they're old enough to think it's totally lame. And if you happen to snap any photos on instagram, be sure to tag with #squirrellyprojects so I can see! It seriously makes my day to see DIY's and such from the blog out there in the wild.
And hey need another gift idea? How about some 'Hops for Pops' with this printable homebrew kit?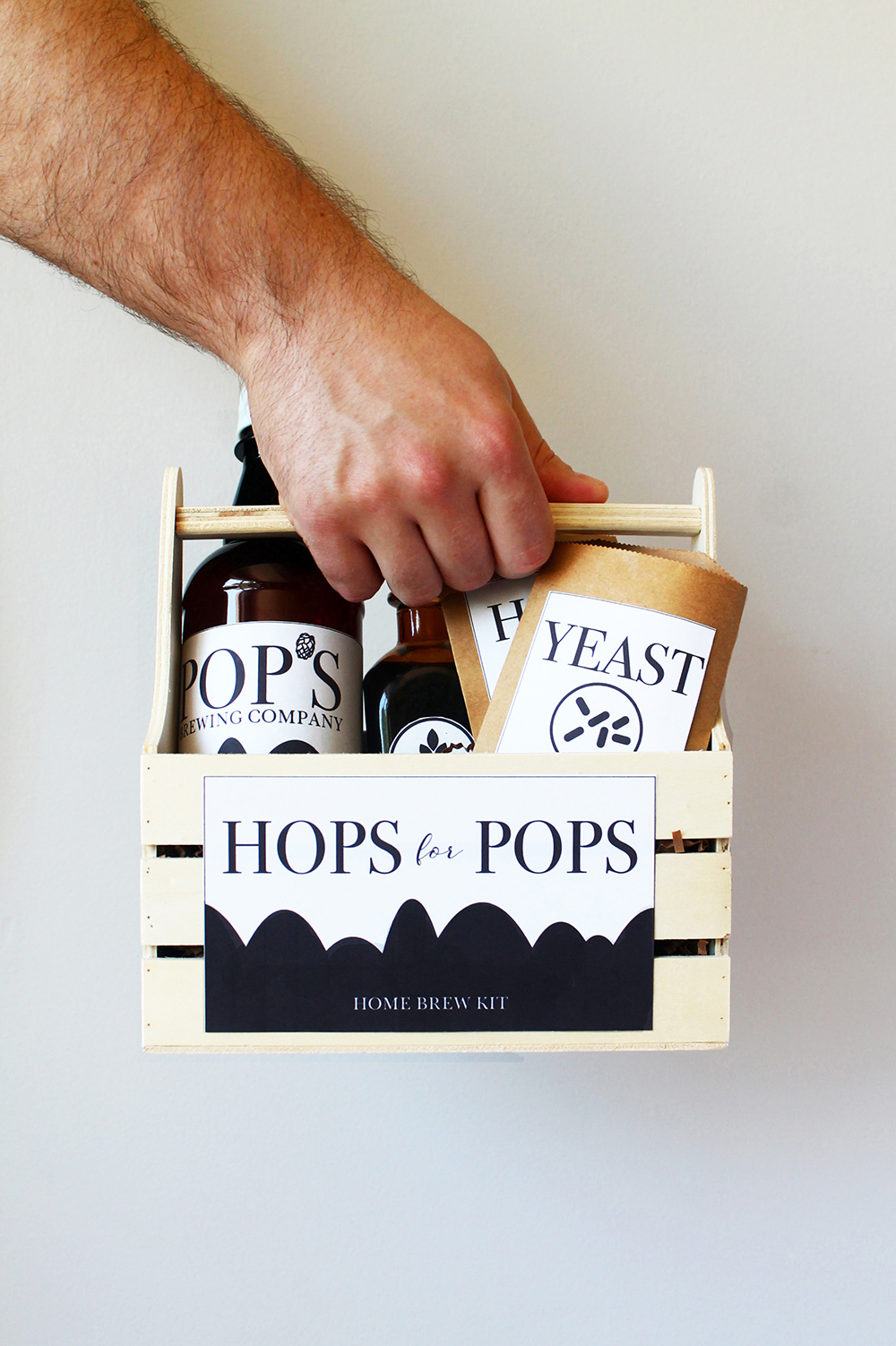 Happy father's day!