Giveaway is closed and the winner has been selected. Thank you for entering.
This post is sponsored by Give Bakery Because. All opinions remain my own.
Thank you for supporting those who keep Squirrelly Minds running!
Who doesn't love receiving cookies, brownies, or other baked goods as a gift? Thing is, as the gift giver, you don't always have time to make them.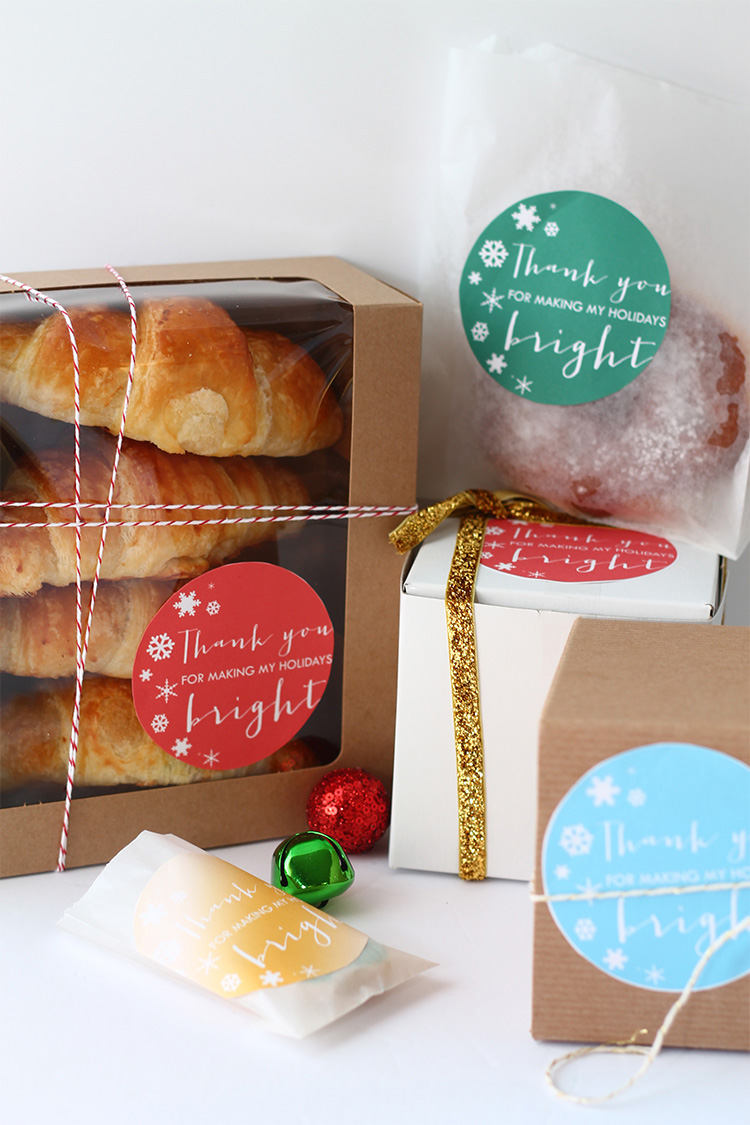 More often than not, I'll hit up the grocery store bakery section. I have a favourite one I go to because their cookies and desserts are just so so good! I know that if I need to bring cookies to an event, no one will be disappointed that I didn't make my own (in fact, they might even be glad).

I dropped off the box of cookies to my parents. They certainly deserve every ounce of kindness sent their way, and a box filled with goodies is a great option for someone who doesn't have time to make anything. Squirrelly baby requires most of my time so baking just isn't an option. Grocery store bakery section to the rescue!
A little treat is a great way to show someone you care, especially during the busy holiday season. Give cookies to your neighbour to say thank you for shovelling snow off your driveway, or to your parents for watching the kids while you went christmas shopping. Or give a brownie to a friend just because they're an important part of your life. It's great to give a little something just to show someone you're thinking of them. Regardless of the reason, you can use these labels and other items to dress up grocery store baked goods to tell someone they've made your holiday a little brighter.
I grabbed a variety of items from the baked goods section of my grocery store. The chocolate croissant already came in a fantastic box, the cranberry orange cookies in a plastic bag, and the donut, brownies, and christmas cookies in bulk.
I placed the baked goods in boxes and glassine bags, and decorated them with twine, glitter ribbon, tissue paper, ornaments, and of course, the labels.
The croissant box was already pretty fantastic, so I just personalized it with a label and some red and white twine.
Glassine bags are an excellent way to gift cookies or other items that you want to give one or two of.
Stack cookies or brownies on top of each other (place a piece of wax paper in between if they're particularly soft) and place inside a gift box filled with tissue paper. Decorate your boxes with twine, ribbon, ornaments or other decorative items.

Now let's download that file so you can start packaging those treats!

Simply print onto label paper, cut out, and place onto your packages filled with treats from your local grocery store bakery. There are four colours for you to choose from on the single pdf so have fun with the packaging. And if you'd like more packaging ideas, head over to the Give Bakery Because on Pinterest and check out the hashtag #givebakery.
And now it's giveaway time! To win a $25 VISA gift card, write a brief comment letting me know about the special person(s) in your life who make every day better. Contest ends Friday, December 11th at 11:59PM PST. Two entries will randomly be selected. Open to US Residents only. Good luck!