First off, happy leap year everyone!!!!!!!!
Last week I displayed my inspiration for our outdoor wedding ceremony.
This part of the design planning process is pretty easy as there isn't a whole lot that needs to be decorated (especially since the orchard itself is beautiful). It's the shortest part of the day so there isn't as much of a need to put tiny details into every aspect of the ceremony.
The reception however
oi
I'm pretty overwhelmed by the grand task of decorating for the reception. It's not because I don't want to or don't love it. I am most excited about this part of the whole planning process! But there is SO much to it and it is such an involved task.
Thankfully there's pinterest for inspiration.
Here are my favourite ideas so far on how to decorate the tent for our wedding reception: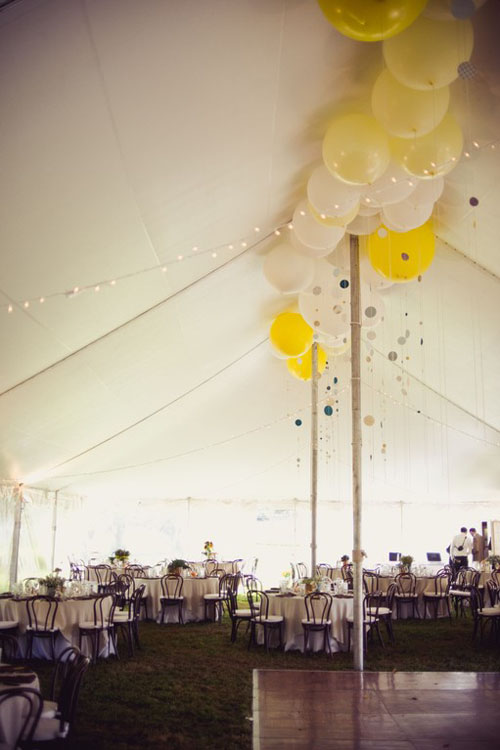 Poppy Talk: Giant helium balloons with strands of circles hanging below. Genius.

County Marquees Flickr: Running bunting along the tent ceiling.

Green Wedding Shoes: Stitched fabric banners add colour and charm.

Bowties and Bliss: I'm all about christmas and bistro lights for lighting (imagine this picture in a tent).