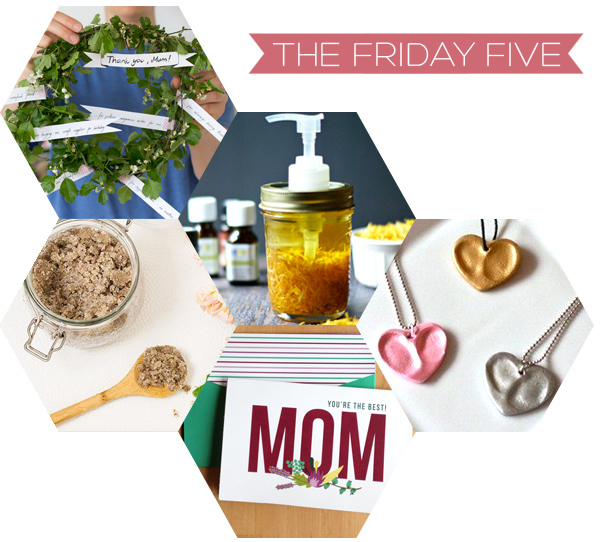 Mother's Day Wreath from Look What I Made / Calming Rose Sugar and Salt Body Scrub from Sprouting Healthy Habits / Printable Mother's Day Card from Key Lime Digital Designs / Calendula Infused Body Oil from My Life Cookbook / Heart Thumbprint Necklace from That's What Che Said

Just a couple days until Mother's day, do you have plans? If you're looking for a quick DIY for gifting, here are some great options for you. I for one want to make myself that body scrub. How relaxing….
A happy mother's day to all you momma's out there! I'll be joining the celebrations with you next year!