Would you believe a two year old made these? Ok, he had some help, but still. Aside from the gold, he did all the painting. A year later I am insanely impressed with these DIY brushstroke Christmas ornaments squirrelly boy painted.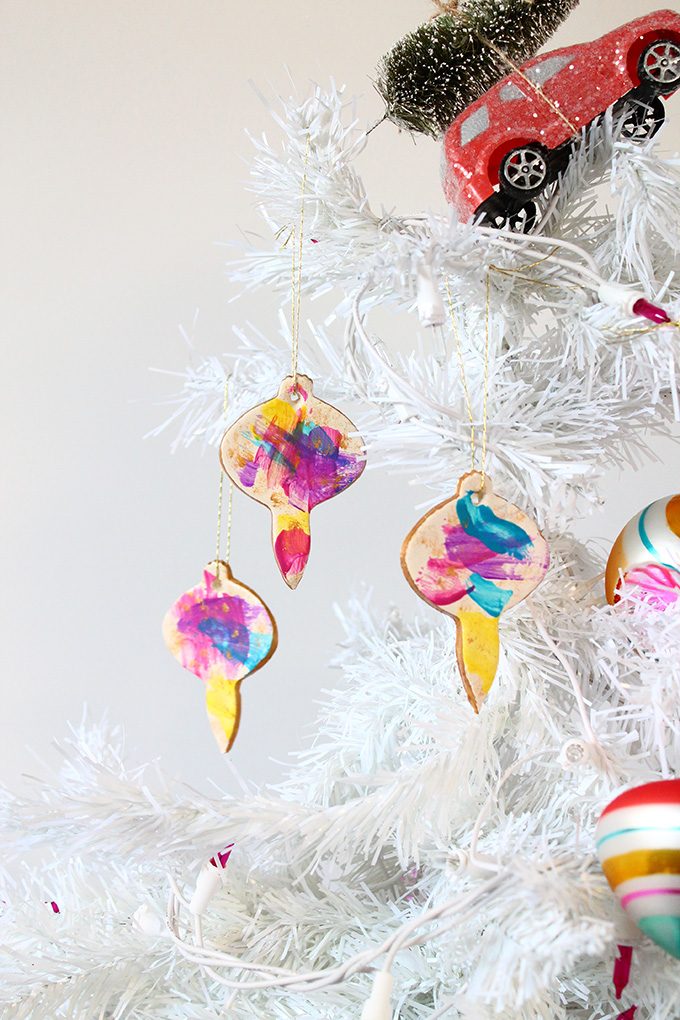 We made these ornaments last Christmas. I had a bunch of air dry clay, acrylic paint, and a very busy toddler. These were PERFECT. Of course you don't have to do these with a child, but they look that much more impressive if you do. FYI though, make sure you read the end bit so you don't cry yourself to sleep on a December evening like I did.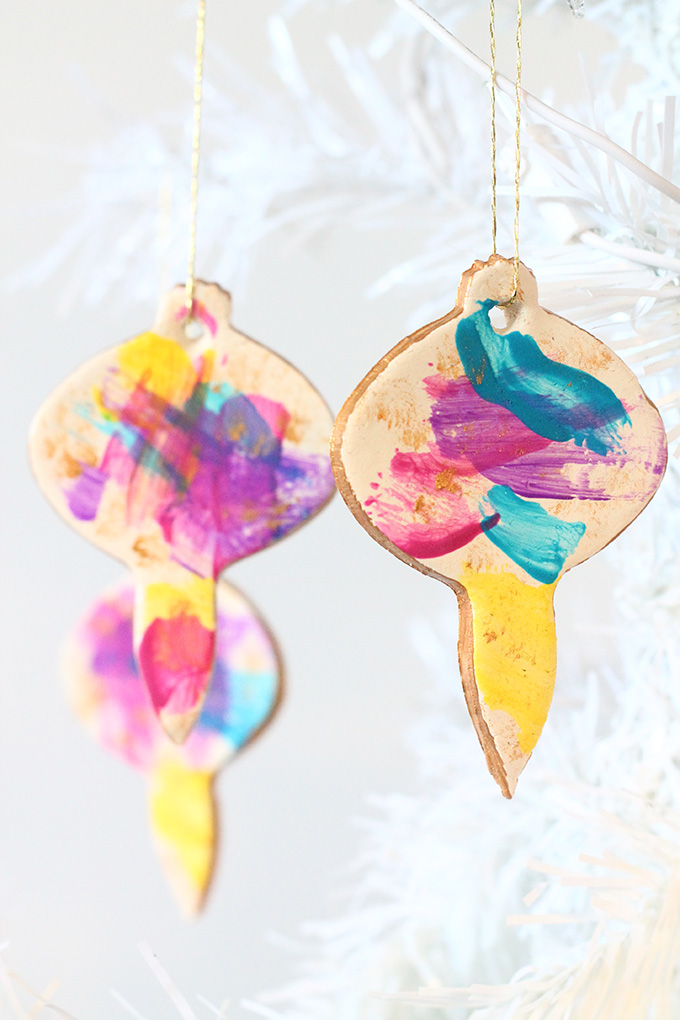 The secret to getting a kid to do these is taking several steps with the painting. If you just throw the paints in front of them and say "have fun!", you'll end up with that terrible mixed-up-paint-brown. Instead, lay out all the ornaments in front of your child and give them one colour to add to each ornament. Make sure they don't have too much paint on the brush. Once they've added a few strokes, take the ornament away to dry. Once dry, give them another colour and a fresh brush. We had to do this over a few days since no kid is going to wait for the paint to dry, but the end result was well worth it.
   M A T E R I A L S
Air Dry Clay
Rolling Pin
Cookie Cutters
Acrylic Paint and Brushes
Skewer or Toothpick
Embroidery Thread or string
   S T E P S
Roll the air dry clay out to approximately 1/4 inch. Use your cookie cutter to press shapes into the dough, and a skewer or toothpick to poke a hole at the top. Allow these to dry for at least 48 hours.
Paint on colours one at a time (see above notes). When you're happy with the results, you can paint the edges gold or any colour of choice.
Tie a loop through the hole with gold embroidery thread or other string of your choice.
VERY important tip!
We store our ornaments in the shed. Turns out that is a HUGE NO NO for air dry clay. I wasn't thinking, but of course the humidity would weaken the clay and make it crumble. Of the three ornaments, only one survived. I'M SO INSANELY SAD. So please, when you take down your tree, carefully pack and store these ornaments indoors to save yourself the heart ache.