This post is sponsored by BestCanvas.ca. All opinions remain my own.
Thank you for supporting those who keep Squirrelly Minds running!
Fess up guys. Who has beautiful photos left on your hard drive, collecting metaphorical dust and never getting looked at? I'm the absolute worst at this! So when BestCanvas.ca asked if I'd like to select a couple items to print, I immediately said "yes please"! Getting our our family portraits printed on canvas was the perfect way to display and remember that incredible day we found out squirrelly babe #2 would be a girl. (A huge shout out to Sasha Hodson for capturing the day so beautifully).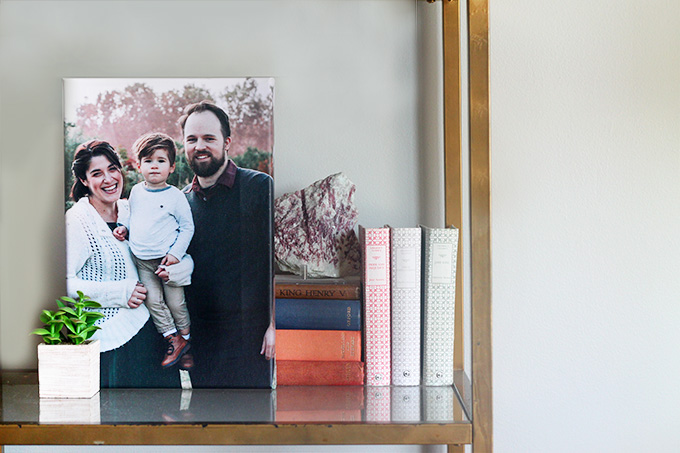 I couldn't decide where I wanted to hang the canvas, so I played around with a few different shelf and wall locations. In the end I decided to go with on the piano, right next to squirrelly boy's very first painting. Seems fitting doesn't it?
I gave the other two canvases as gifts to the grandparents. That's the thing about family portraits, they're perfect to have in your own home and also make wonderful, sentimental gifts for family, especially when they hold such a significant memory, like our gender reveal brunch.
I'm super happy with how these canvas prints from BestCanvas.ca turned out, and making them was super easy. In fact they have a great program that allows you to see exactly how the canvas will turn out before printing. I originally chose other photos, but the program showed me heads cut off at awkward angles and other unflattering crops. I usually don't notice these sorts of things as I get way too excited and just want to order it NOW! So I would have been pretty bummed. Phew crisis averted!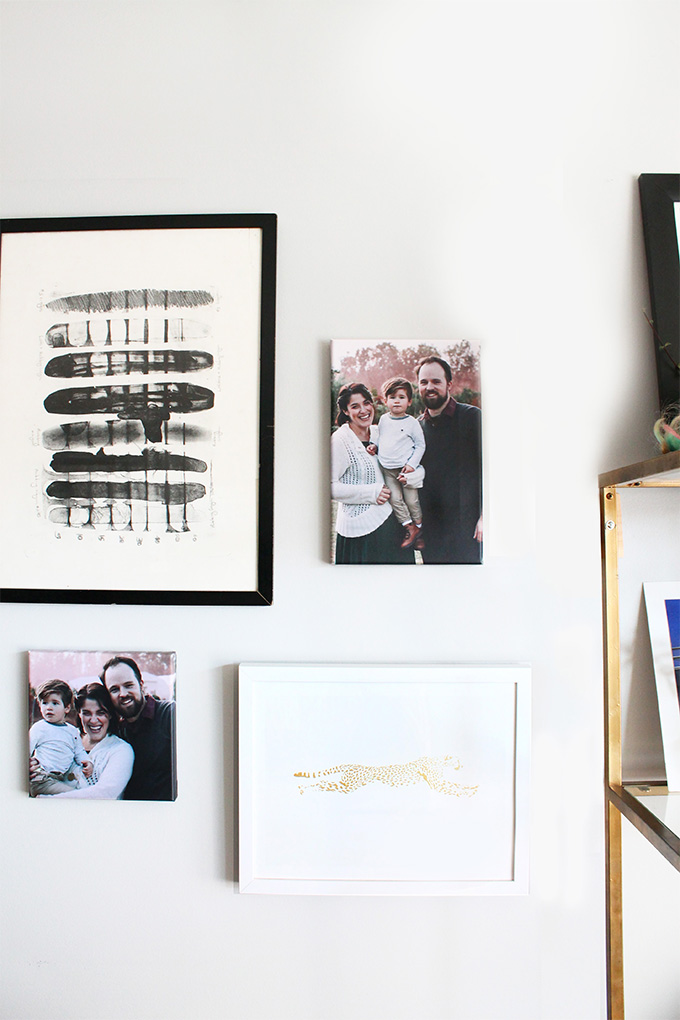 Can I Just say, being Canadian, how great it is to find Canada based companies, so I'm glad there's something for canvas prints Canada! Thanks so much BestCanvas.ca for helping me print beautiful pictures on canvas! I'll treasure these for years to come.