Can I just say how fun it is to look back at the photos from this DIY cactus photo booth? (Squirrelly babe's hair was so long!). I actually made it last year for squirrelly babe's taco themed first birthday but never got around to sharing it. Now with cinco de mayo just around the corner, it's totally perfect for the occasion!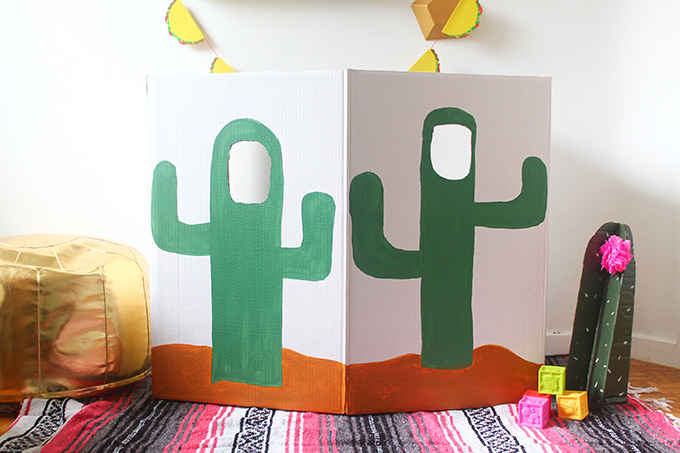 It's crazy easy too. I made these over a couple episodes of…..what was I watching last year? ….Switched at Birth! (such a good show). Here's what you need (just four items) and the super simple steps and tips to pull it off: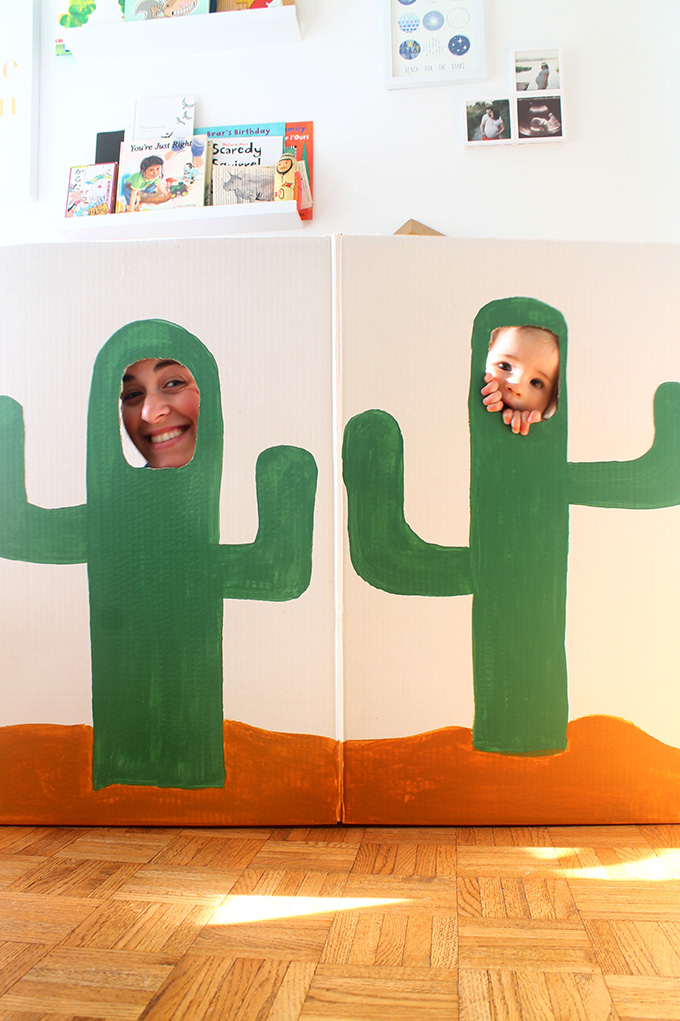 M A T E R I A L S
A large cardboard box, preferably white
Acrylic paints and paintbrushes
Exacto Knife
   S T E P S
Cut your cardboard box open by slicing one of the edges. When it opens up you should have four 'panels
(the four sides of the box). Slice off the top flaps only.
On the two front panels, sketch out and paint your cacti. Once dry, cut out holes for the faces.
To assemble, you can just stand the cardboard box up, using the bottom flaps and side panels to anchor it. Not necessary, but if you want to make it even sturdier, staple or tape the side panels to the bottom flaps to create sides and a bottom.
As you can see, this was squirrelly babe's favourite photo booth pose.
Cinco de Mayo Archives