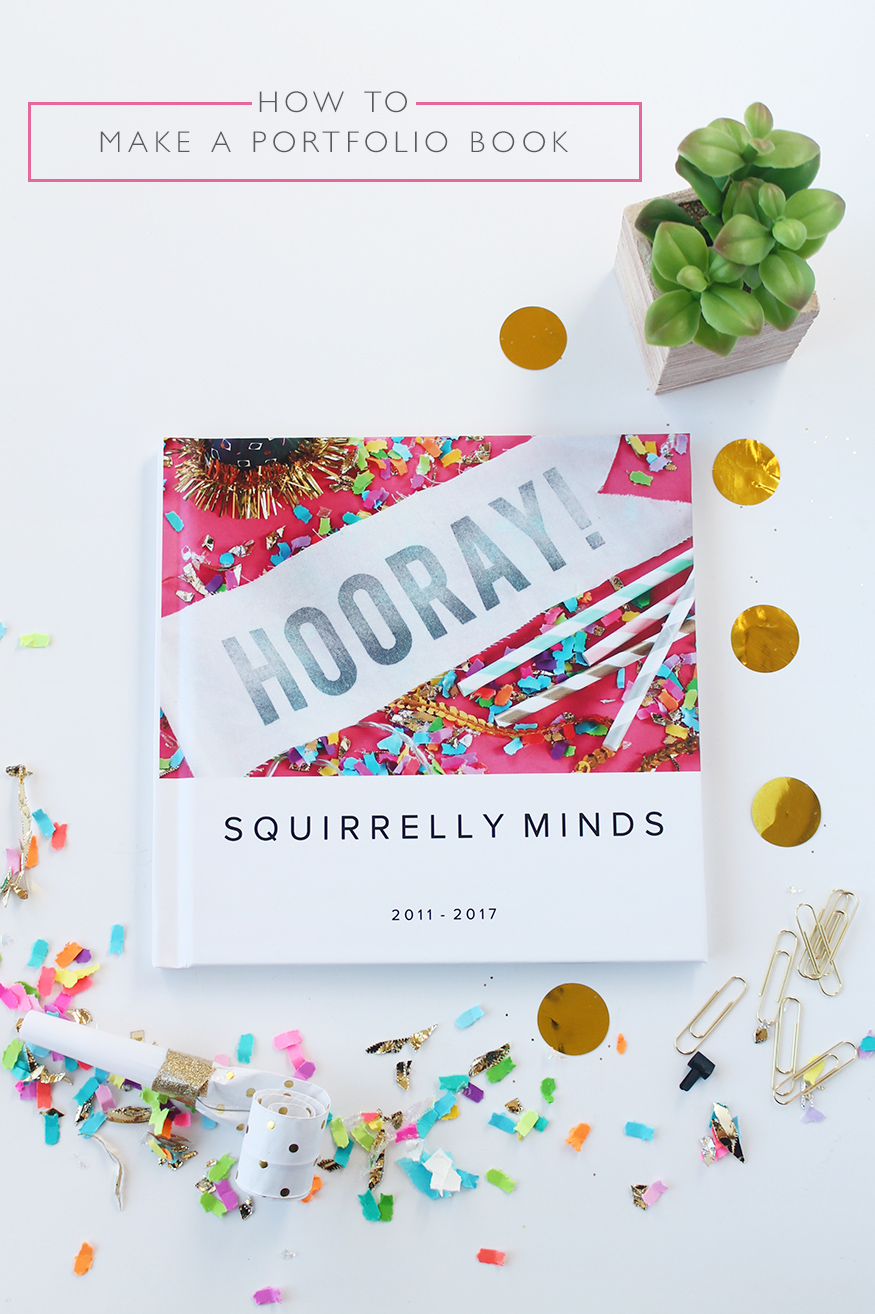 This post is sponsored by
Blurb
. All opinions remain my own.
Thank you for supporting those who keep Squirrelly Minds running!
I realized not long ago that Squirrelly Minds is 6 years old, and aside from a few projects around the house, I have nothing physical to show for it. As much as I want to believe my work will live on the internets forever, I just can't guarantee it, so I wanted to make something I could physically hold and look at. Sure, call it a vanity project, but I took my favourite projects and created a portfolio using Blurb, and today I'm going to show you how to make a portfolio book for yourself.
Blurb has a few options including a photo book like mine, ebooks, trade books, and magazines! How cool is that!? I totally want to make a magazine you guys. Hands up, who wants to make one with me!? I mean, we can create a magazine and sell it on their site, amazon, and the apple istore! Actually you can sell any of your created books/magazines there. Isn't that so cool! I think I might need to start a book making business…. But I digress. As tempted as I was to make a magazine, I chose an image wrap hardcover photo book. And man oh man does it ever look and feel good.
If you're timid about layout and design, you can use pre-made templates on Blurb's free book-making tools, including their desktop publishing software BookWright, which is what I used. If you're design savvy, they have plugins for Adobe® InDesign® or Lightroom® to give you total creative control.
Whatever and however you create, here are some tips to make yours absolutely perfect.
Order a swatch kit
This is crucial if photography is a focus for your book. I was astonished at how the same photo can look so different depending what paper it's printed on. To make sure you like the look and feel, get the swatch kit. If you're showing this portfolio to possible clients, how your photos look is crucial, but don't discount how the book feels. You really can't go wrong with their paper selection, but if you choose one that is thick, feels good in hand, and portrays your photos beautifully, it shows you took the time to put together a polished portfolio. Another great thing about ordering the kit? You get a promo code when you order it, and that $7.95USD cost comes right off the cost of your book.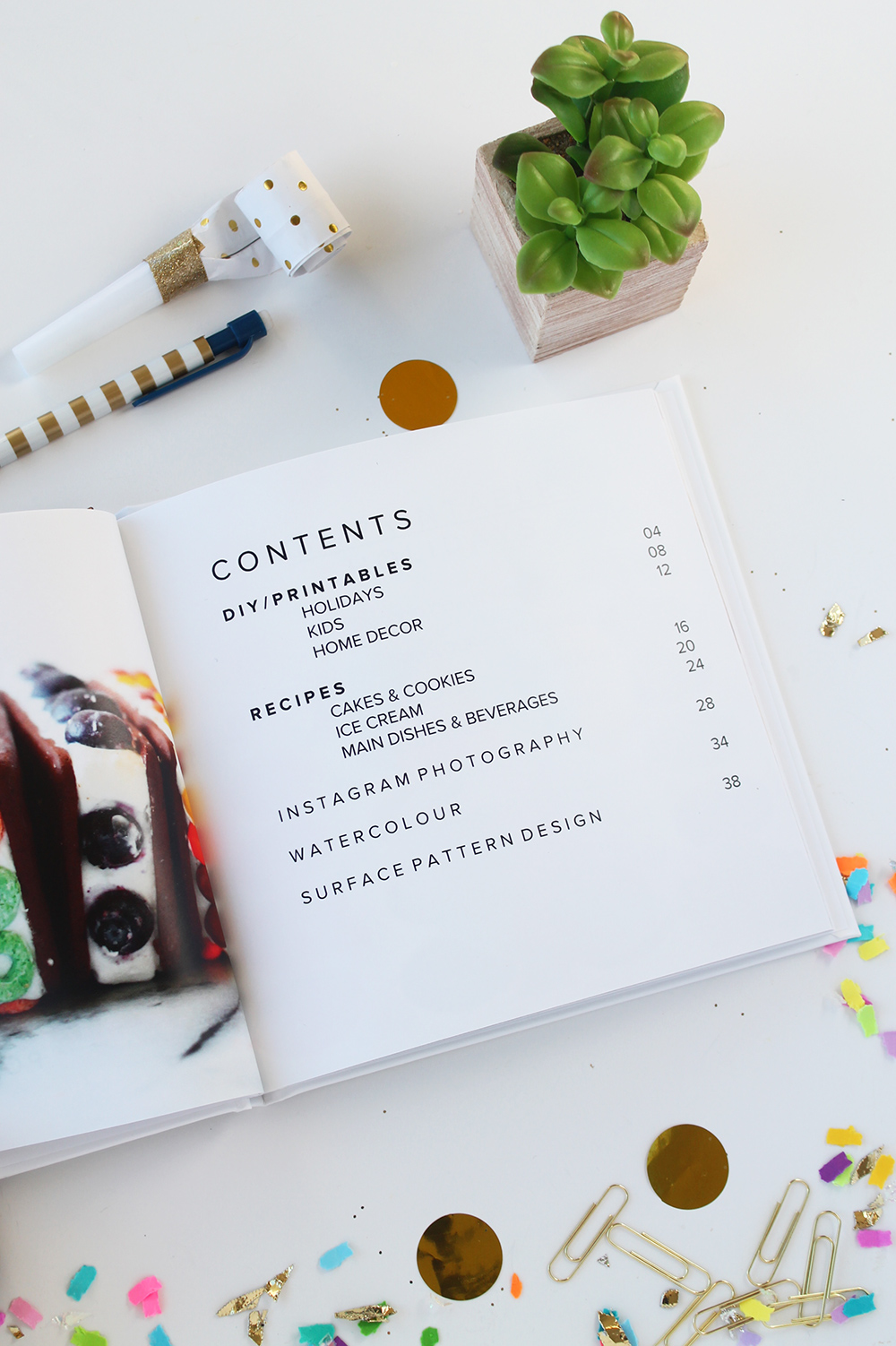 Create a Table of Contents
If your work has a wide scope, categories are a great way to organize. Some key formatting for any table of contents is indentation and alignment. Since the blurb editor doesn't allow tabbing, simply press the space bar until it's indented as far as you'd like. Make sure to copy and paste those spaces so they're the same every time. To get the numbers aligned to one side, you'll have to use the space bar again, but it won't be the same as each text varies in length. Just be sure the number is at the very end of the line – aka, you can't input any text or spaces after the page number. If you have multiple headings under each section, use features such as bold or underline to make them stand out.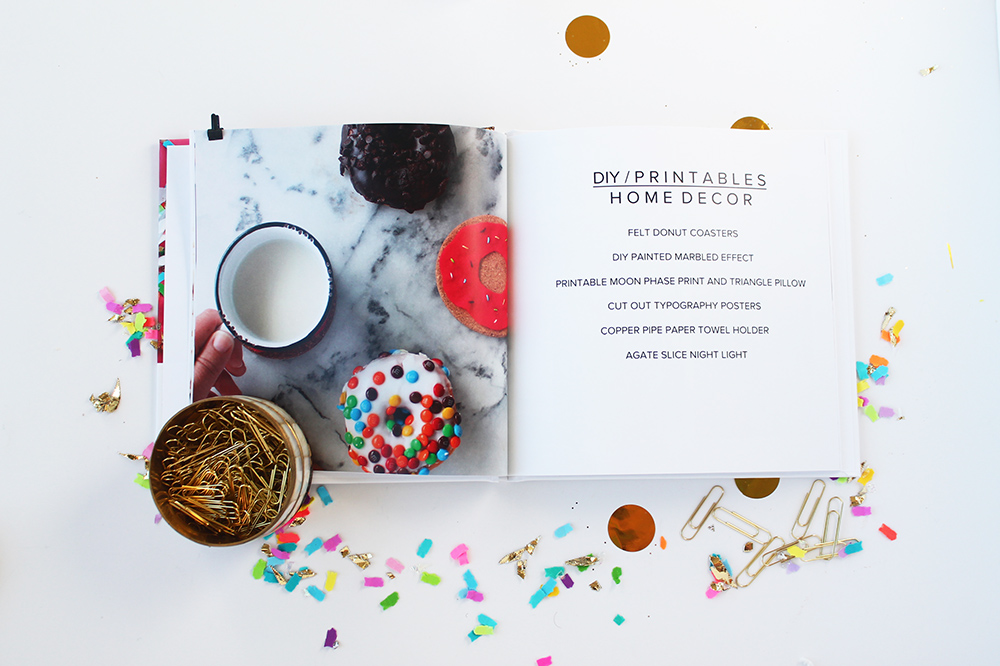 Because I'm showcasing multiple projects, each section has their own contents page. This was a personal choice as I wanted the projects to be titled, but I wanted the pictures to stand alone – I didn't want any text to distract from the photography. If you choose to organize your similarly, make sure the formatting for each contents page is the same, which leads me to our next point:
Keep the formatting consistent
The simplest rule is to use the same fonts throughout, preferably the same or as close as possible to your branding. This will instantly create a cohesive look. In the case with multiple contents pages, keep the font and image format the same. I start every contents page with the main title underlined, the category, then the projects listed one by one. On the opposite side is a full page image of one of those projects. When breaking your portfolio into categories, this consistency creates a definite start and end point.
Another way to maintain consistency are the colours you choose. Are they bright and poppy? Or muted and moody? These two wouldn't work well together, but separately they set the tone and feel for the entire book.

Use layouts that will highlight the photos
Have a super detailed shot or a photo you really like? Take up an entire page. Do you have pictures with a similar theme? Create a grid. Whatever you do, keep in mind the layout of each page. Make sure to use a variety of layouts that compliment each other.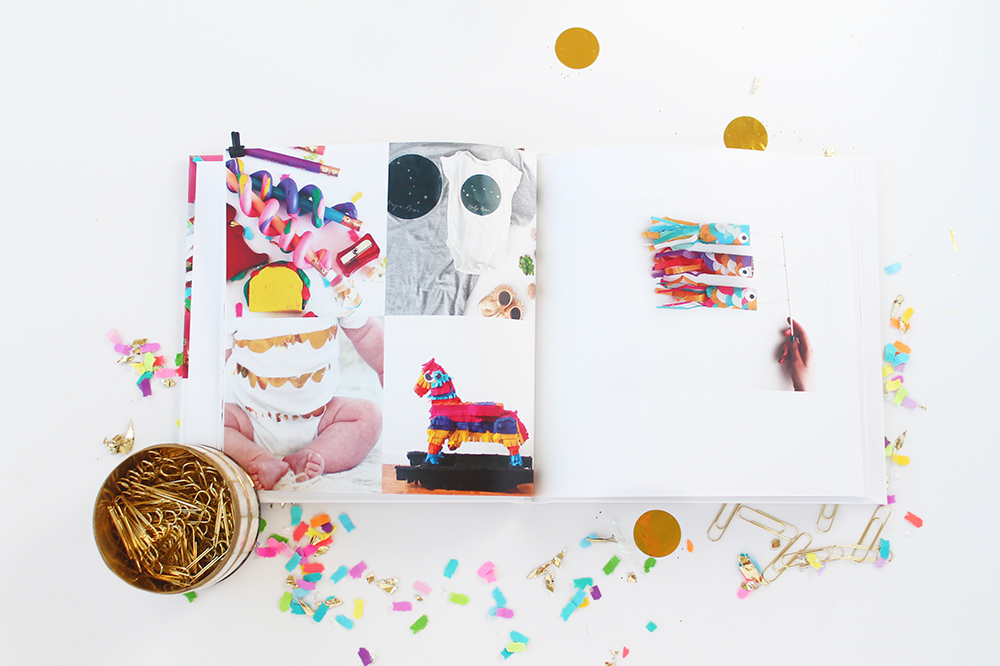 Another tip, if you have multiple images on one page, think about how they're organized. Keep the colour palette similar, and place bold images across from each other rather than side by side. As you can see in the grid above, the colourful erasers and pinata rocking horse are opposite each other, as are the more muted printable bear onesie and gold foil onesie.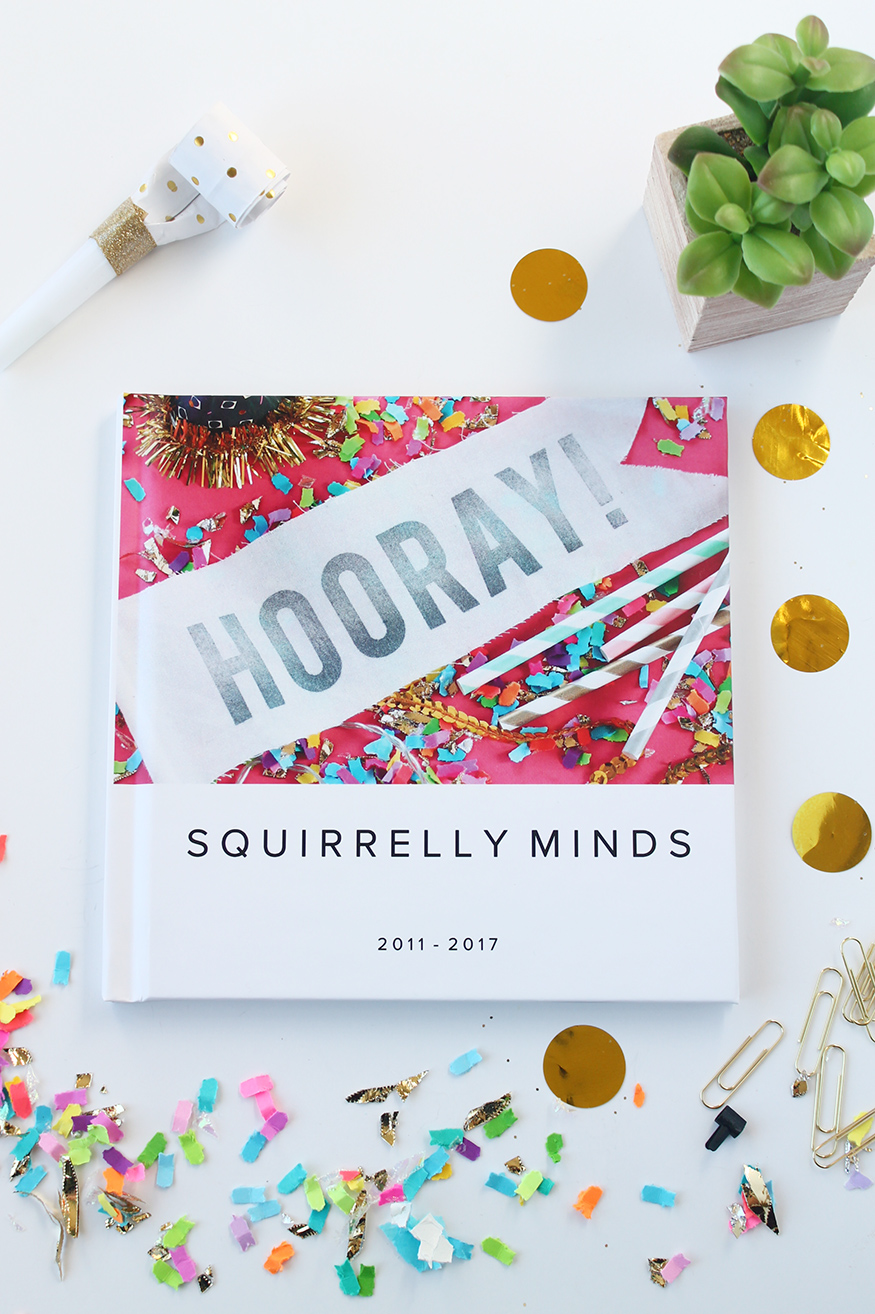 And there you have it! What kind of book do you want to create? Whatever it is, happy bookmaking!