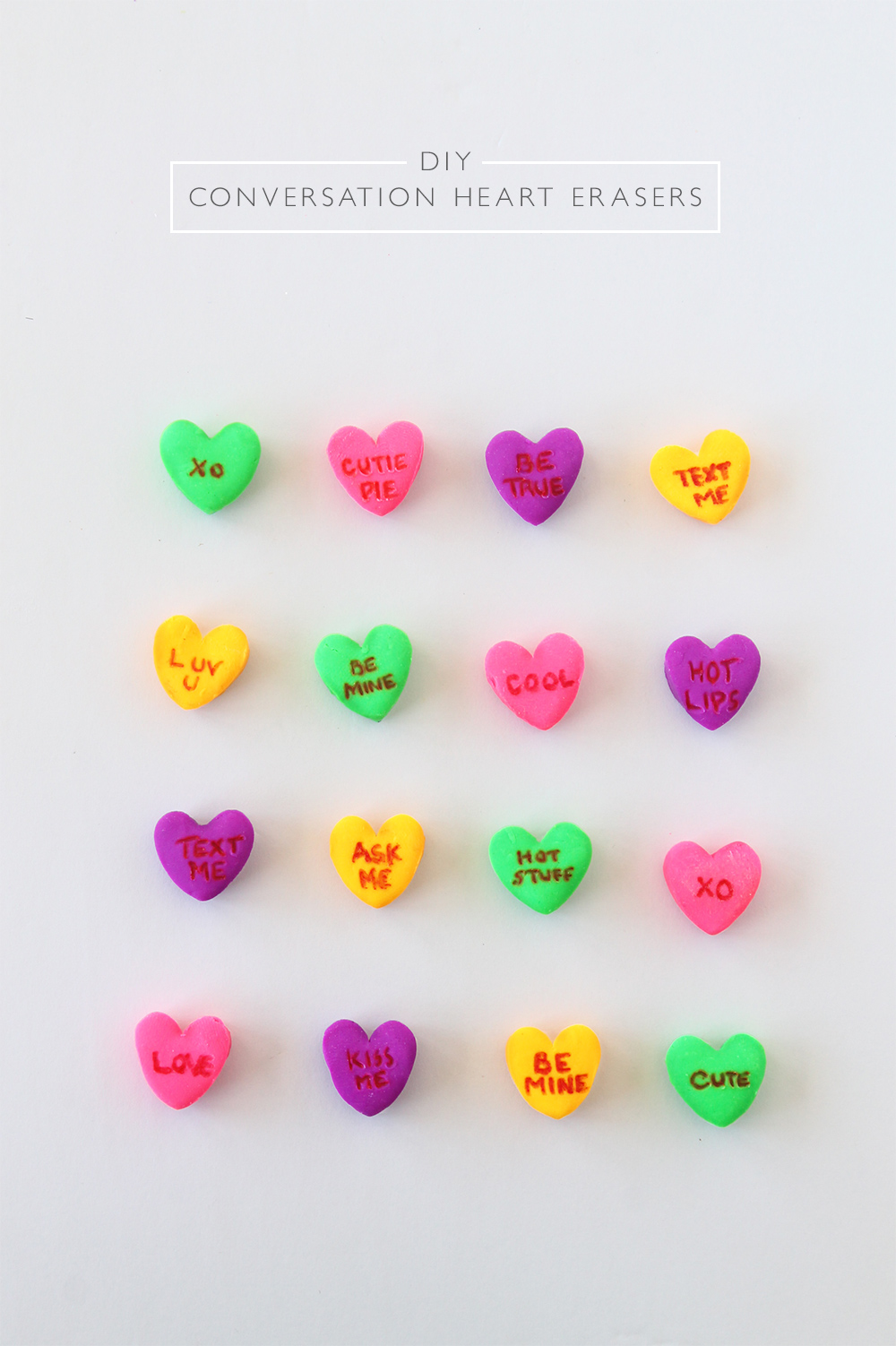 Well I just couldn't let the valentine's day season go by without a conversation heart project could I? And so I bring you DIY conversation heart erasers! A fun project for the kiddos to give with their valentine's next week. What!? Next week!? Yes. Next week.
Unfortunately, eraser clay doesn't come in the sweet pastel colours of usual conversation hearts (at least not that I've seen) so you'll have to settle for punchier colours. That's not a bad thing at all, except for the fact that they photograph terribly, but that's not important. These little guys are so cute, and the mould I used (linked below) is almost the exact same size as the candy. I'll forgive you for accidentally popping an eraser in your mouth. I won't forgive you for thinking it's delicious.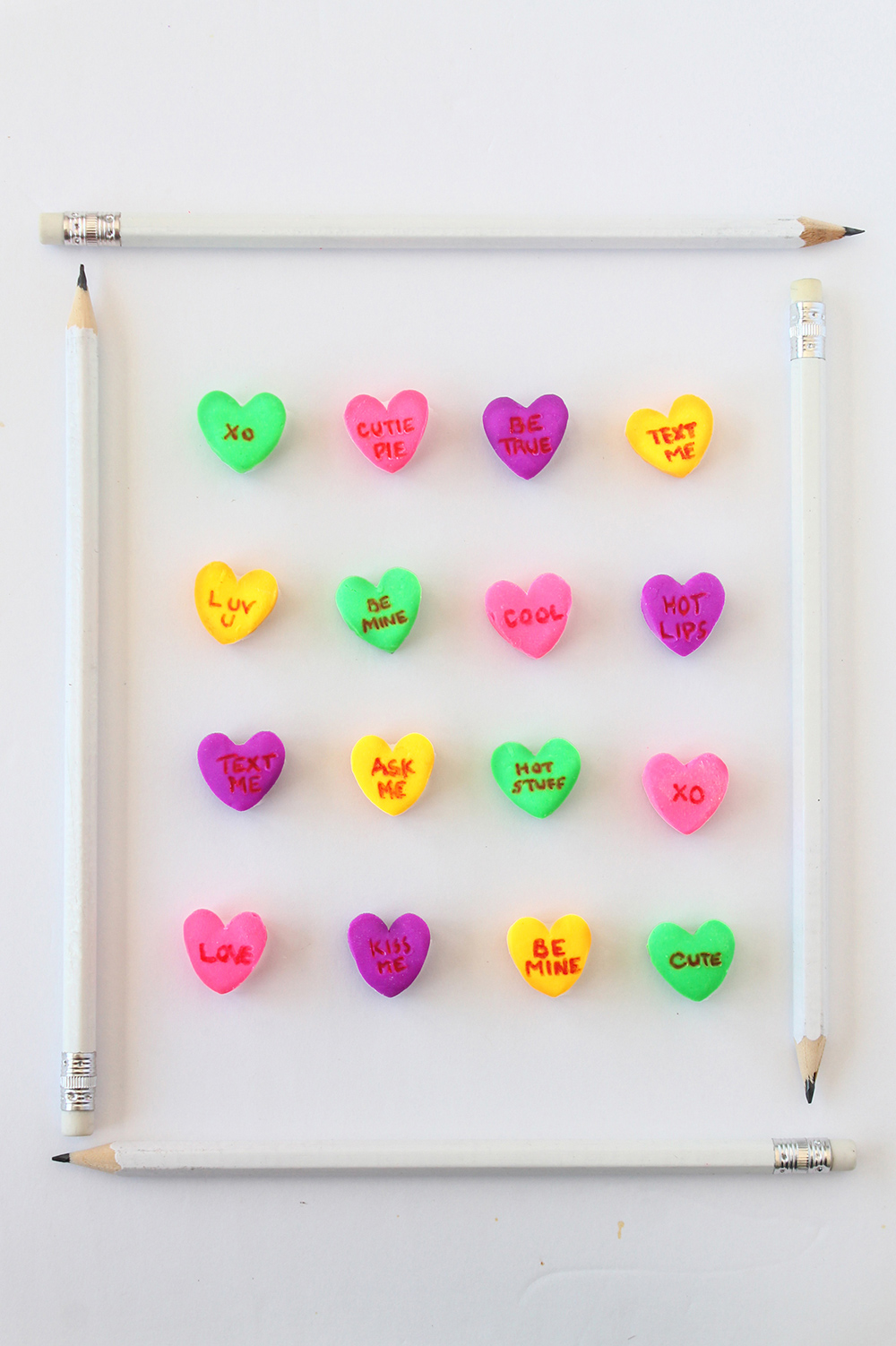 Materials
(affiliate links used)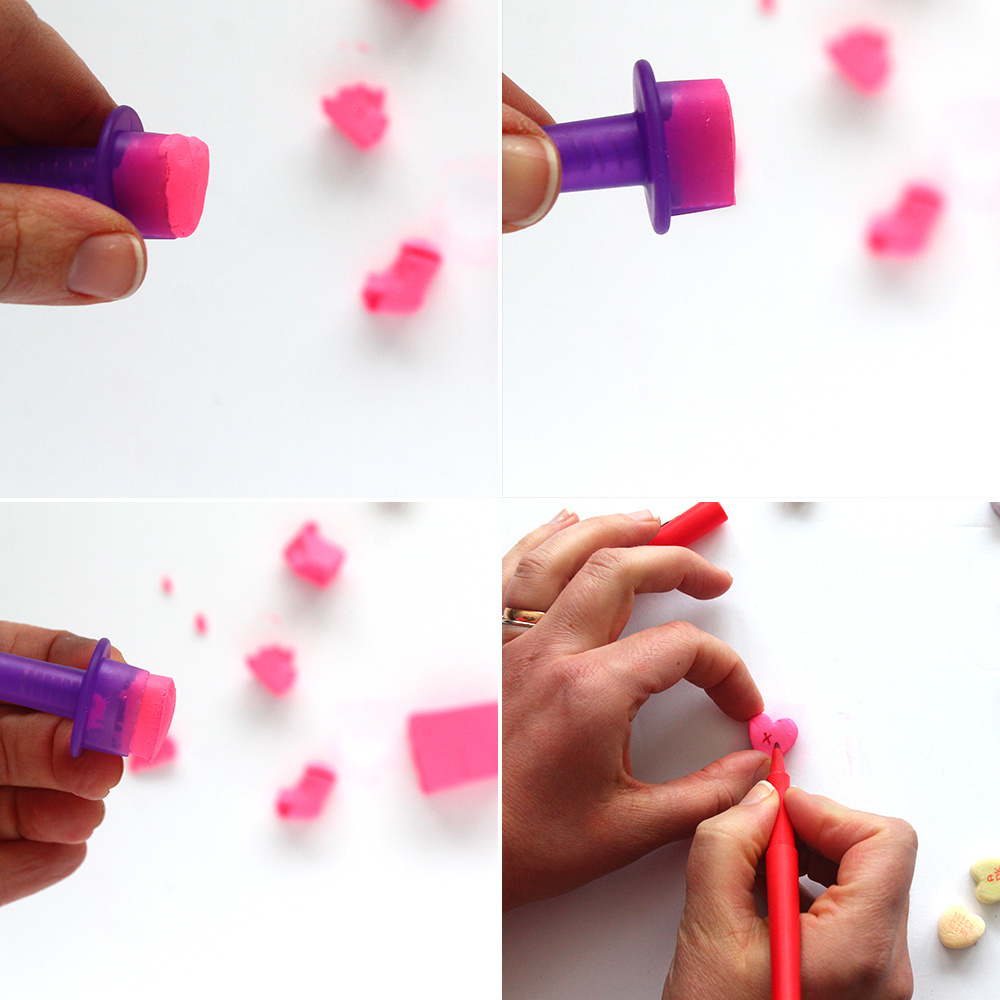 Steps
1
Fill the fondant cutter with clay. Pack it really full, pressing it firmly to the bottom so that it fills up any air gaps.
2
Remove any extra clay off the top using your fingers or a knife. Smooth down the surface.
3
Pop the clay out and carefully remove it from the cutter. Repeat this step for the same colour, then clean the fondant cutter thoroughly before moving onto the next colour. This is really important. I tested with the blue clay to see what would happen if I didn't clean the cutter. As you can see it looks like they went back to the 60's and found themselves on a bad LSD trip.
4
Using a gel pen, write your saying on the heart, pressing down lightly to scratch the message in. You may have to dot the ink along the lines if it doesn't write evenly.
5
Spread the erasers out onto a tin foil line tray and bake according to the instructions. Check on it every five minutes though – my test batch turned into an eraser puddle. I found 20 minutes at 210C to work the best.
6
Package a few in a little bag or tape it to your valentine card, maybe with a warning saying they're not edible…ya know, just to avoid potential mishaps.