I know I'm wicked late to the game, but I recently discovered the glory of dump cakes and my life has been forever changed. Guests coming over last minute? Make an easy dump cake recipe! I mean, how can something so easy be so delicious? We won't talk about what the actual ingredients are in the cake box and cans of pie filling.


But can we talk about the name real quick? Seriously, dump cake? I mean I get it, you literally dump ingredients into a dish and out comes a cake, but that's just an awful sounding name. Might as well be called "poo emoji cakes", cause at least then we could have cute little emojis to go along with it. But hey, that's the name they've been graced so I'll go along with it, except since they're in mini ramekins imma gonna call them dump cakelettes. That sounds mildly better.
Aside from its size, I wanted to take a little twist on the typical dump cake and use brownie mix instead for that glorious dense chocolatey goodness. And what goes better with rich dark chocolate than bright red cherries? Well and look at that, don't they make a perfect Valentine's day dessert too?
3 Ingredient Chocolate Cherry Brownie Dump Cakes
All you need are three ingredients to make these sweet brownie treats
Ingredients
1 box instant brownie mix
1 can cherry pie filling
¼ cup melted butter
Instructions
Preheat the oven to 350F.
Fill each mini ramekin half way with cherry pie filling and topped halfway with the instant brownie mix. You only need about 1.5cm clearance at the top.
Make sure to reserve extra pie filling sauce (no cherries) for later. Top each ramekin with 2tbsp of melted butter.
Place ramekins on a cookie sheet and bake for 45 minutes. Remove ramekins and top each one with the remaining cherry sauce. Make sure the entire surface is covered in either melted butter or cherry pie filling. Place back in the oven for 15 minutes.
Allow cakelettes to cool before serving. If you desire, top with whipped cream or ice cream.
I tried this in two ramekin sizes, 2 and 3 inches, and found the larger ones to work the best. You could of course use a large glass dish pan instead of individual serving ramekins.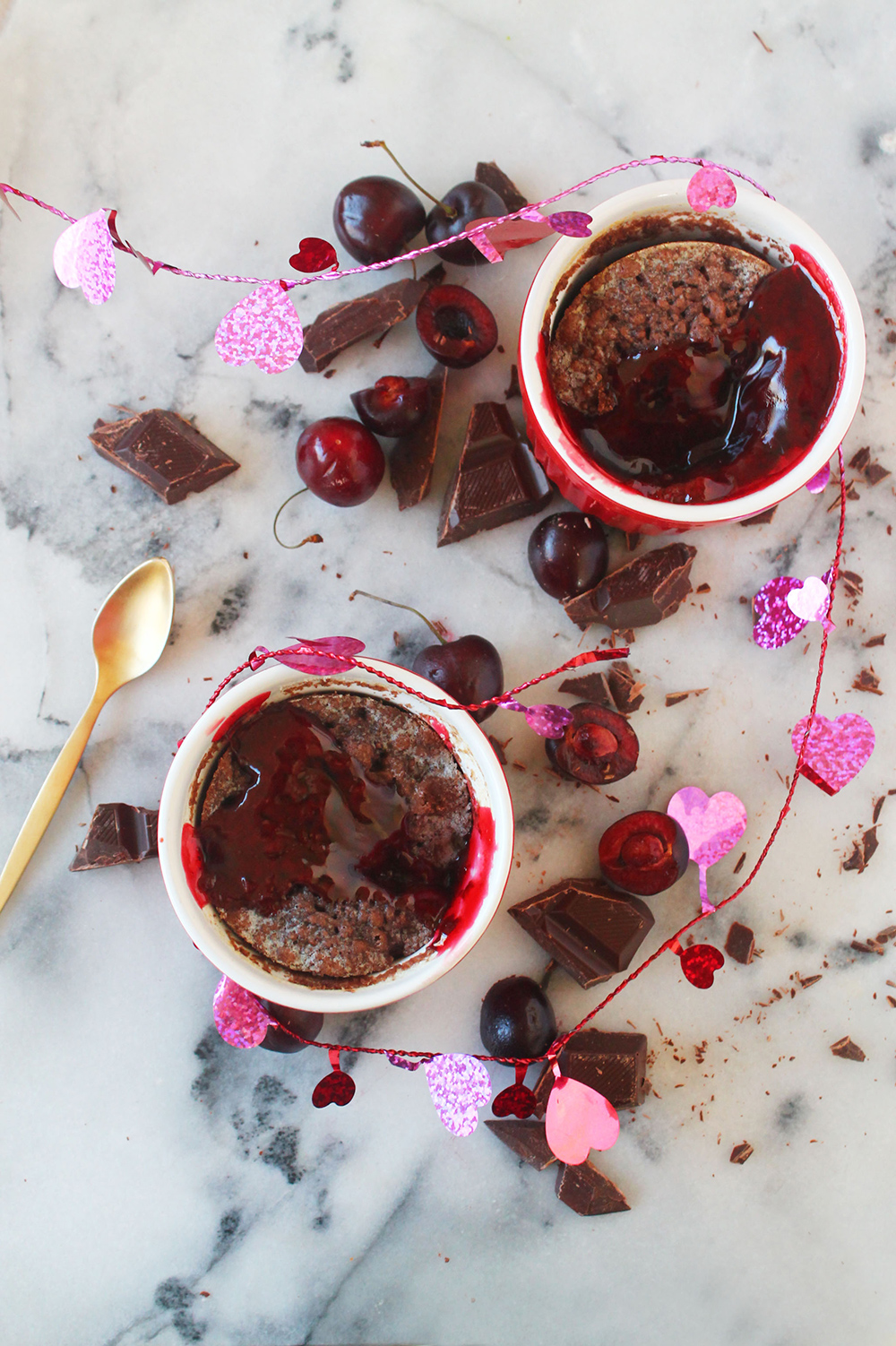 As a member of the STA, Sweet Tooths Anonymous (not so anonymous am I?) I warn you that this dessert is pretty darn tootin' sweet on its own. If you do top it with whipping cream, perhaps make your own without sugar, and if you top it with ice cream then you deserve a crown made of sugar crystals or something. In fact, I'll make one for you.
Enjoy!