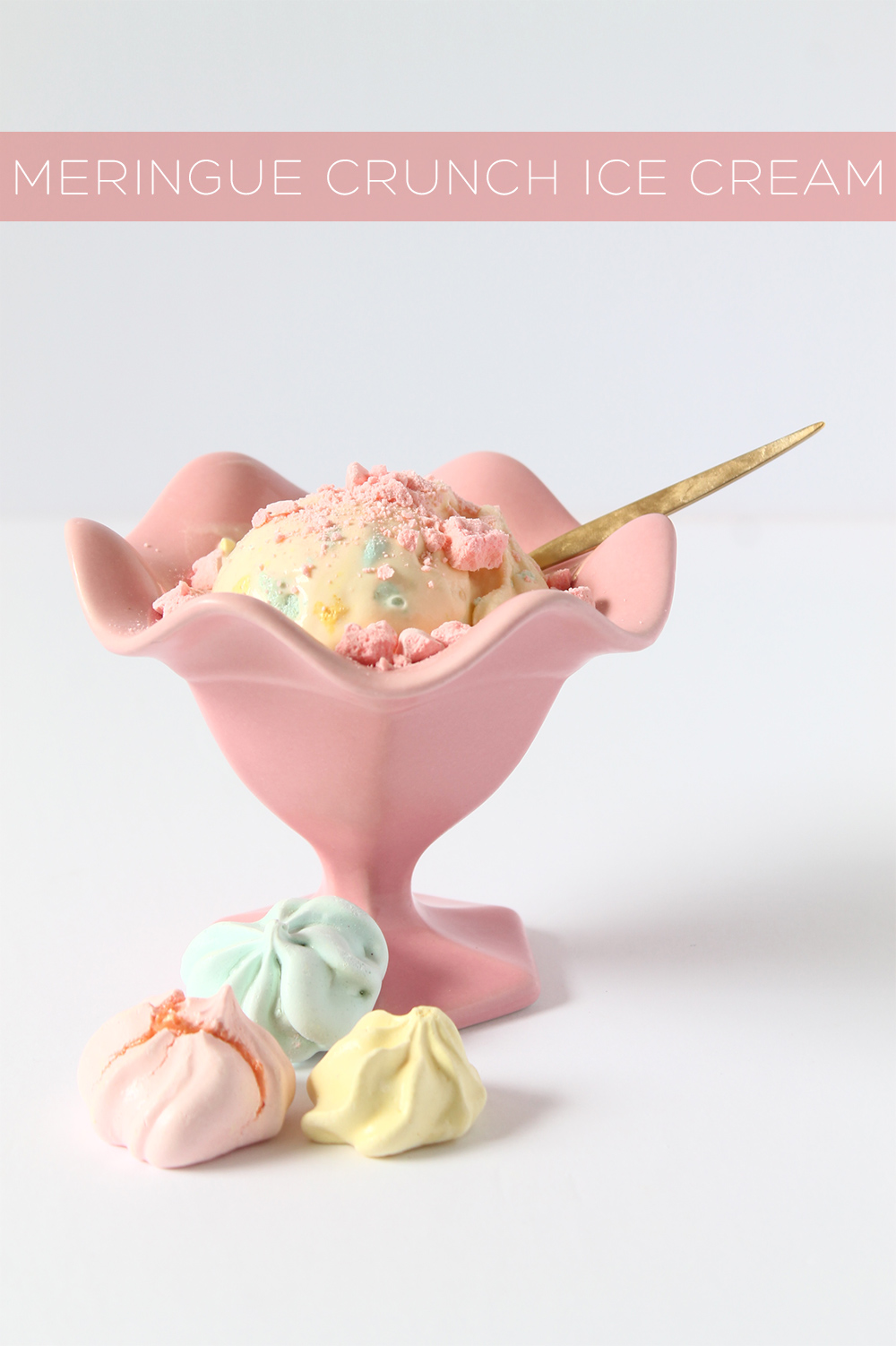 What? An ice cream post that isn't an ice cream sandwich? Yes I've finally shifted gears. Although you could use crushed meringue as a topping from last week's post…
This ice cream is a super easy one to recreate for your ice cream party or just a simple cone when lounging out on the patio on a hot summer day. It's made even easier if you buy meringue like I did, because if you can cut corners, then why not?
I knew this ice cream would taste good, but honestly I don't think I was prepared for how good it would be. I mean, all the sugar is always a winner, but the texture, that crunch, is what really makes it amazing.
The steps to making this ice cream treat is so easy that you can watch it in the 30 second video below. But just in case you like the written word, keep scrolling for some more detailed steps.

Steps
1 Place vanilla ice cream into a bowl and stir until you get a soft consistency.
2 Crunch meringue into the ice cream (as much or as little as you'd like) and stir until thoroughly mixed in.
3 If you'd like a soft serve style, serve immediately. Otherwise, return the ice cream to the freezer for 1 hour before serving.
4 Serve with additional crushed meringue on top.
There you have it! And for more ice cream ideas, DIY's and recipes, be sure to check out past posts below.
From The Ice Cream Archives