Let the ice cream madness continue! It's all about the ice cream sandwiches this year, and if you're sending out ice cream sandwich party invitations, you might as well serve them wrapped up in these sleeves at your ice cream party.
You could either print them off and leave tape for guests who are making their own ice cream sandwiches, or assemble them beforehand with your homemade or store bought ones (I won't judge, they're delicious). It's a quick way to make your ice cream consumption less messy and more fun.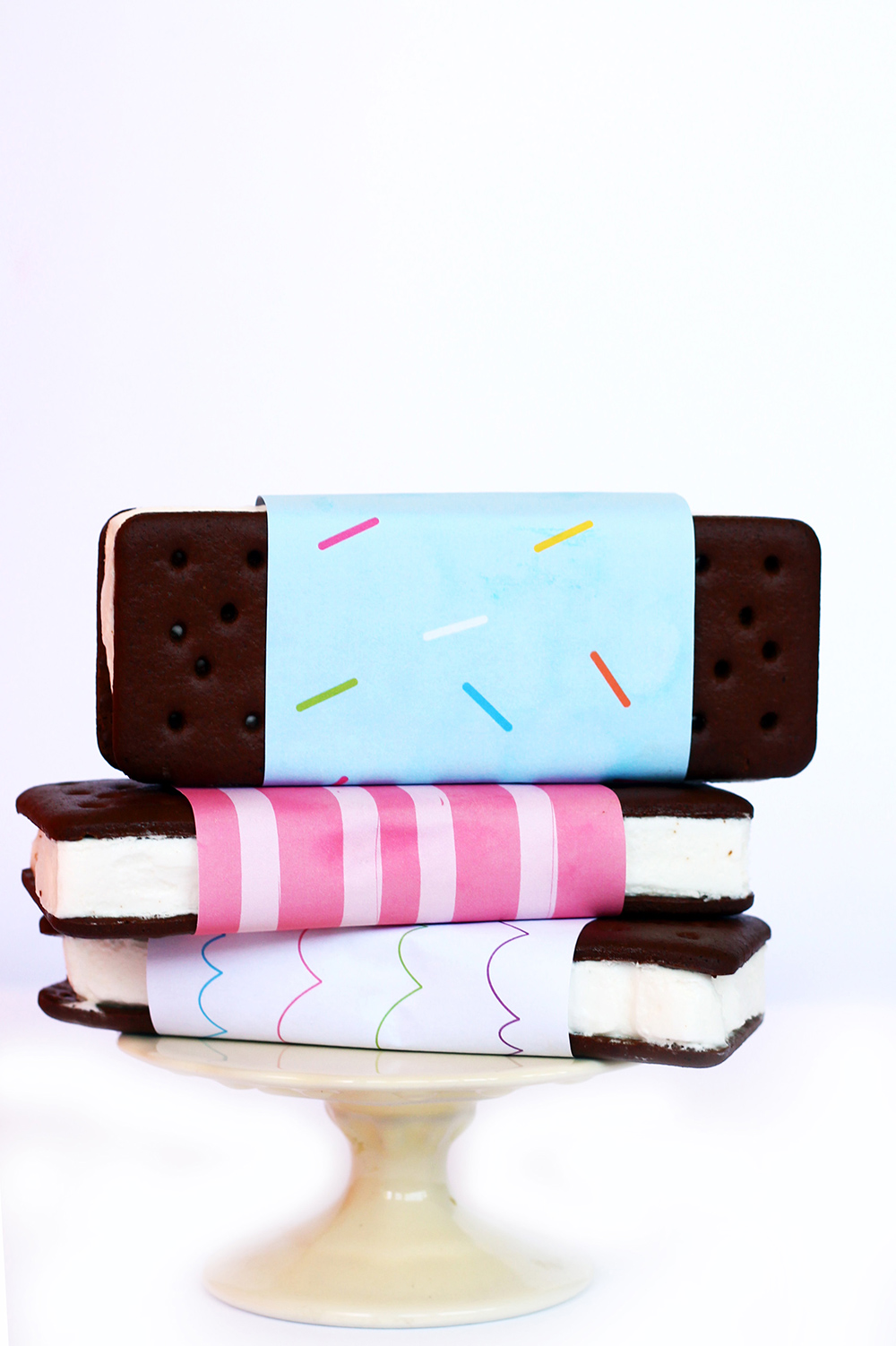 Materials
Plain paper
Printable (below)
Scissors
Scotch tape
Download and print the above pdf.
Cut out each rectangle, wrap it around your ice cream sandwich then secure with a piece of tape.
That's it. Seriously, that's it
Happy ice cream sandwich eating!
Be sure to check back next Wednesday for more ice cream sandwich goodness. And for more ice cream inspiration for your party (or for a summer's afternoon) there's more right here for you:
From The Ice Cream Archives