Living on the west coast, we have a huge micro-brewery culture here, especially in Victoria BC. It's created a lot of excitement amongst beer drinkers, but some are deciding to give it a go on their own.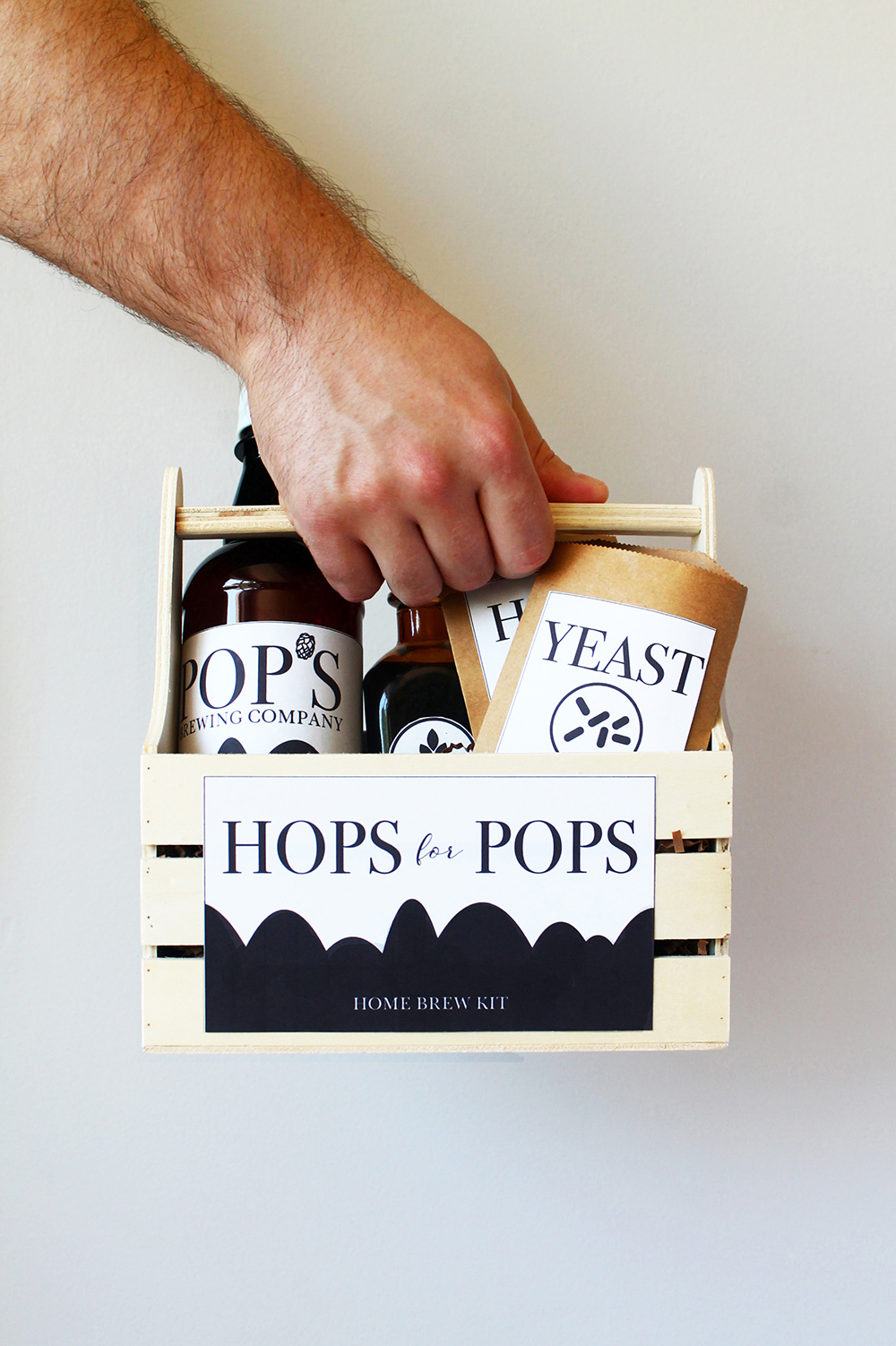 The mister and a few friends are a few of those who turn their kitchens into mini breweries every few weeks. So I thought, maybe there's other dad's out there who wanna give this whole brewing thing a shot! Enter the mini homebrew kit with printable labels.
Get dad started on homebrewing with this mini kit, cleverly named "Hops for Pops" (gotta give the mister full credit for that one). To make this kit you'll need the following:
Materials
A wooden crate or cardboard box with handles
Printable labels (below)
Paper cutter or scissors
Printer
Plastic bottles
Mini bags (I used 3×4 kraft bags)
Crinkle Paper Shred if you need filler at the bottom of your box
Hops
Brewing yeast
Malt extract or barley grains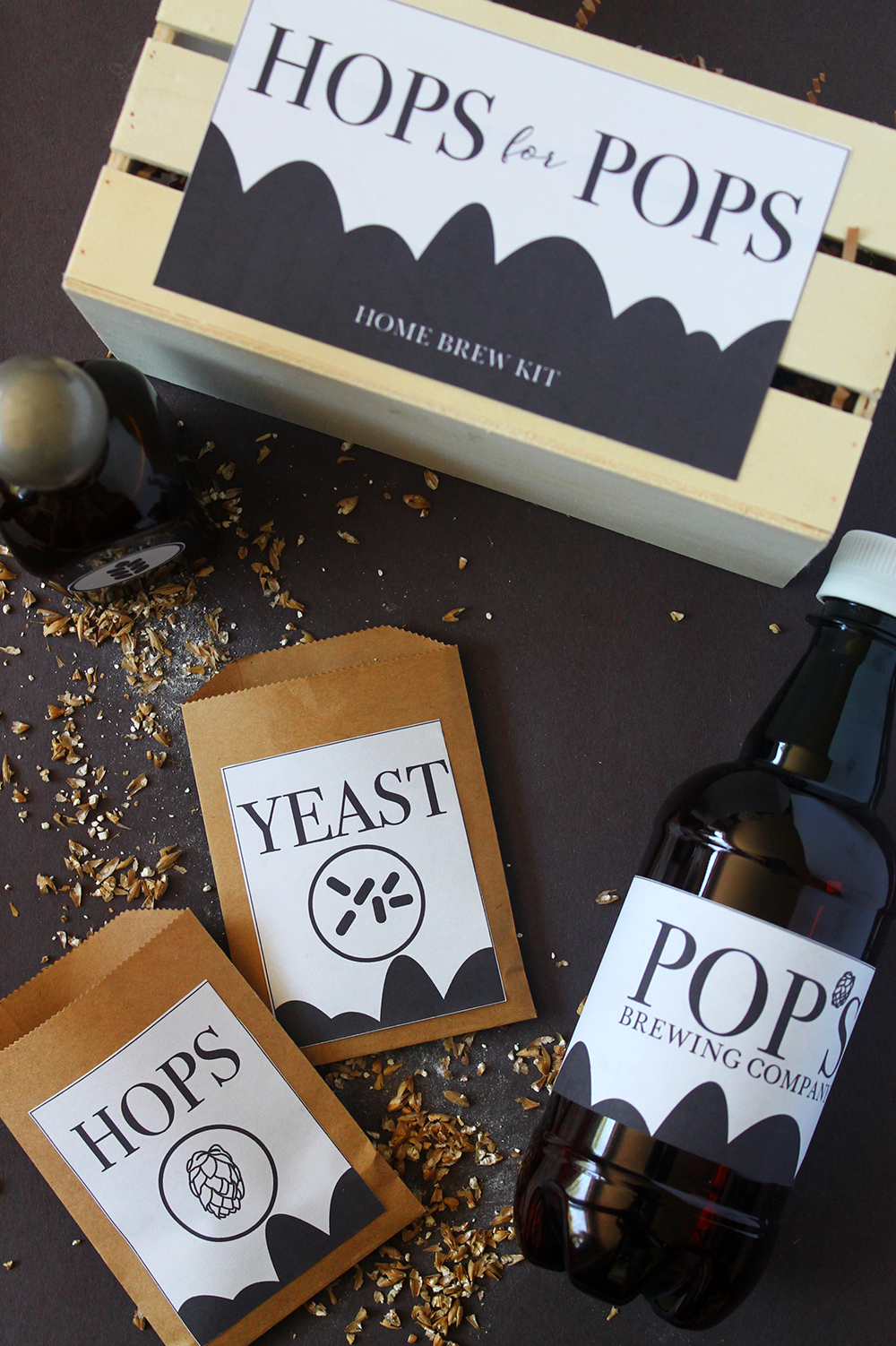 To make the kit, affix the appropriate labels on the box/bottles/bags and fill with items. Assemble in your box or crate and, if needed, fill the bottom with crinkle paper or other filler. Voila!
This is a very basic brewing kit just to get dad started. To actually brew he'll need additional objects like a large pot, airlock and stopper etc. (find a full list here). Either you can give these items separately or let dad pick them up when he's ready to go.
Happy father's day pops!