Mother's day is just over a week away (my first one!). This year I made some printable gift tags for you to attach to your bouquet of flowers or gift to your mama with the simple message 'I love you mom'.
I included one for grandma too, because she deserves to be recognized! Though we don't have any grandma's in our family. Just nan and vavó (Portuguese for grandma).
Make these tags with white card stock, an inkjet printer and a single hole punch. You could also include eyelets if you want to get fancy.
Download and print off the above file. Cut the tags out and punch a hole in the top centre with a single hole punch. You can either leave it just like that, or if you have an eyelet set, punch one of those in like I've done to give it a more polished look. Attach to your gift or flowers!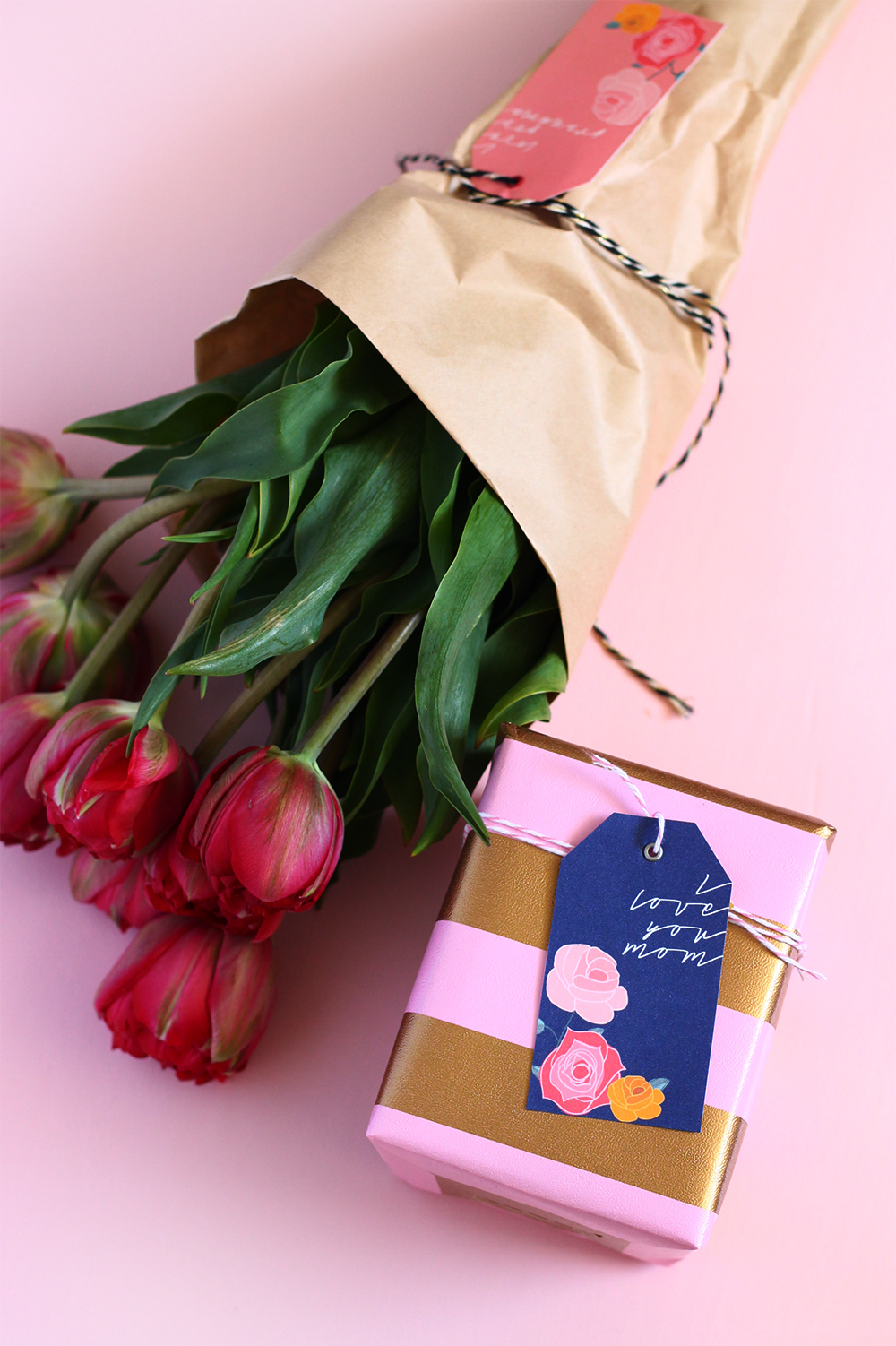 To all the mamas, grandmas and loving women out there, happy mother's day!
And side note: #Squirrelly15 is still running! I've been having SO much fun painting every day, and am so touched by all of your kind words. Honestly every like, heart, and sweet comment warms my heart. I'm so lucky to have such amazing people around like you! If you'd like to grab an original artwork for $32 it's yours so long as it doesn't say sold. Check them out on instagram.