I can't get enough of watercolours. They are my absolute favourite medium to work with because of how the colours mix and play together. Go ahead, get your paint brush nice and wet, add paint to paper, then add another paint colour and see how it whirls around. So neat and fun! So I wanted to do this with easter eggs, cause why not?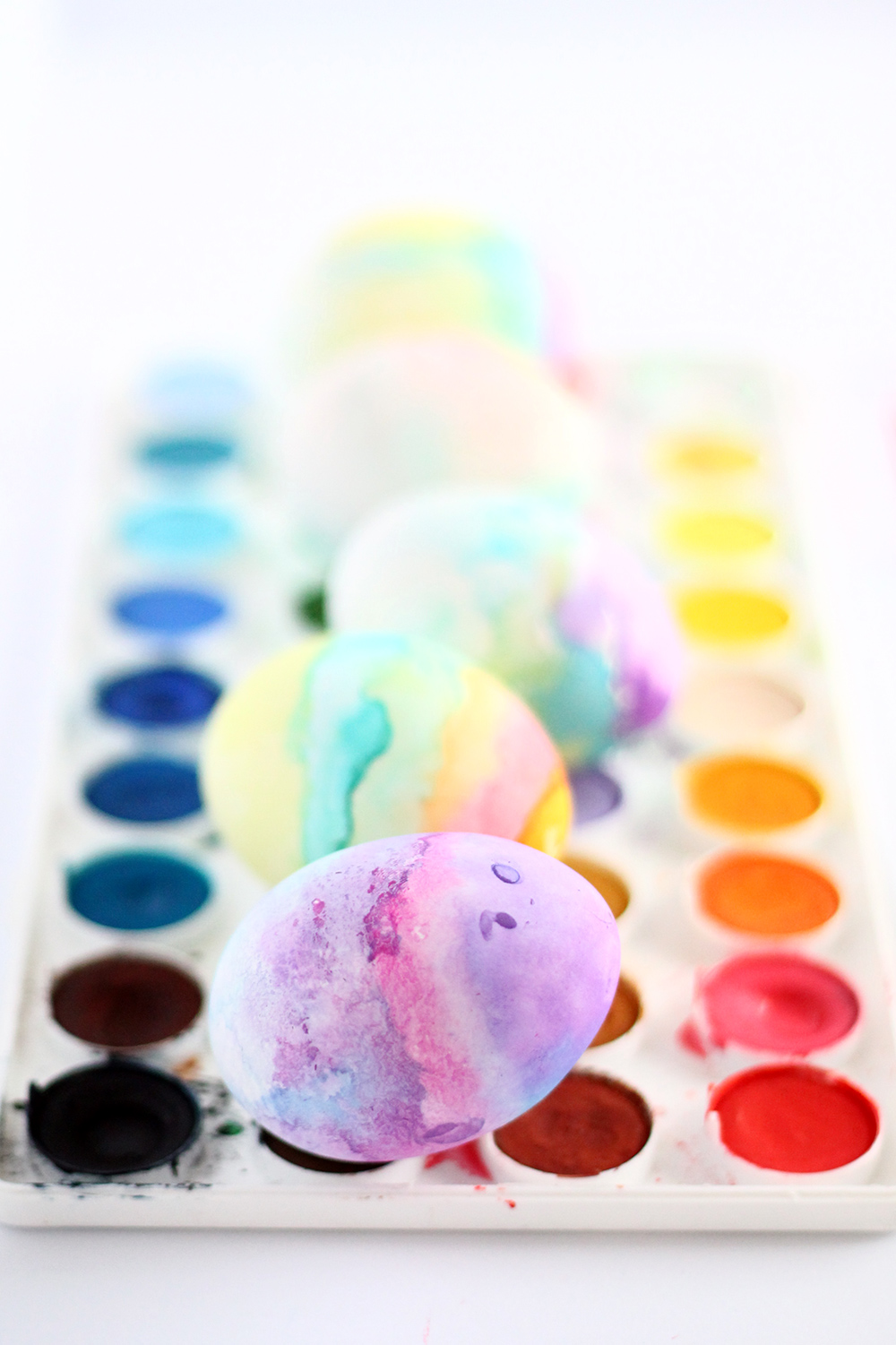 This easter egg DIY is great for kids too. All you need are a set of watercolour paints, water and a brush (and perhaps a smock) to paint these beauties. Oh, and imagination. The best thing about these eggs is that there's so much you can do and it's basically impossible to mess up (another reason I love watercolours).
Now if you're looking for a step by step DIY, I'm sorry to disappoint but this is not it. What I noticed when painting the eggs is that you can't necessarily plan ahead. The paints blend together and move around on the rounded surface of the egg, leaving you with a result you did not necessarily intend. So these eggs are not for you if you NEED things to go a certain way. But then again, maybe this is a good lesson on just letting things be and going with the flow.
It can also be a great colour lesson for kids. Show them how mixing red and blue creates purple. See what happens when you add more water, less water, if you let it drip onto the egg or if you stroke it with your brush. Paint stripes, splatter paint, use a paper towel to dab paint on – explore and have fun!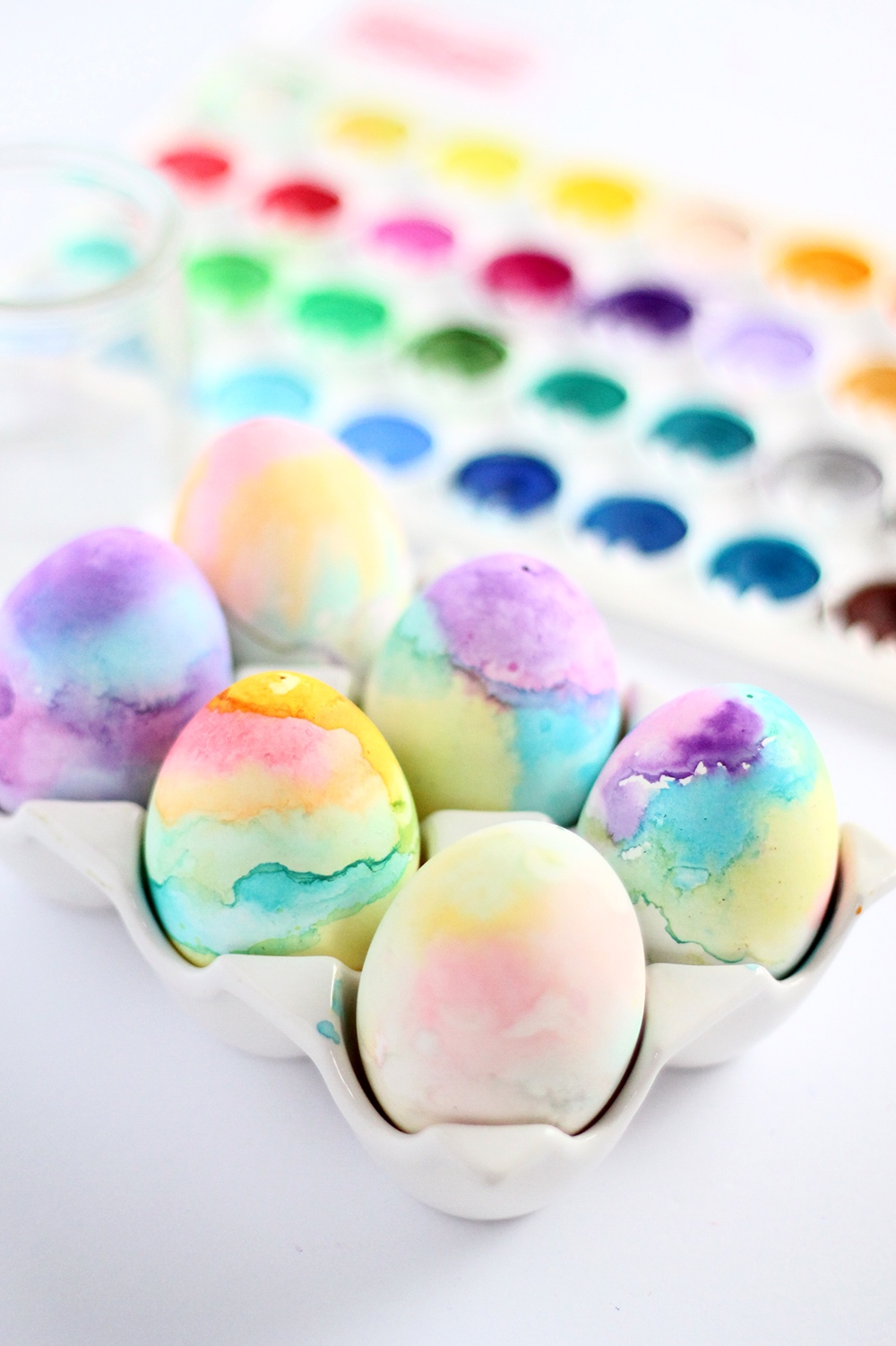 Happy exploring!
Easter Archives