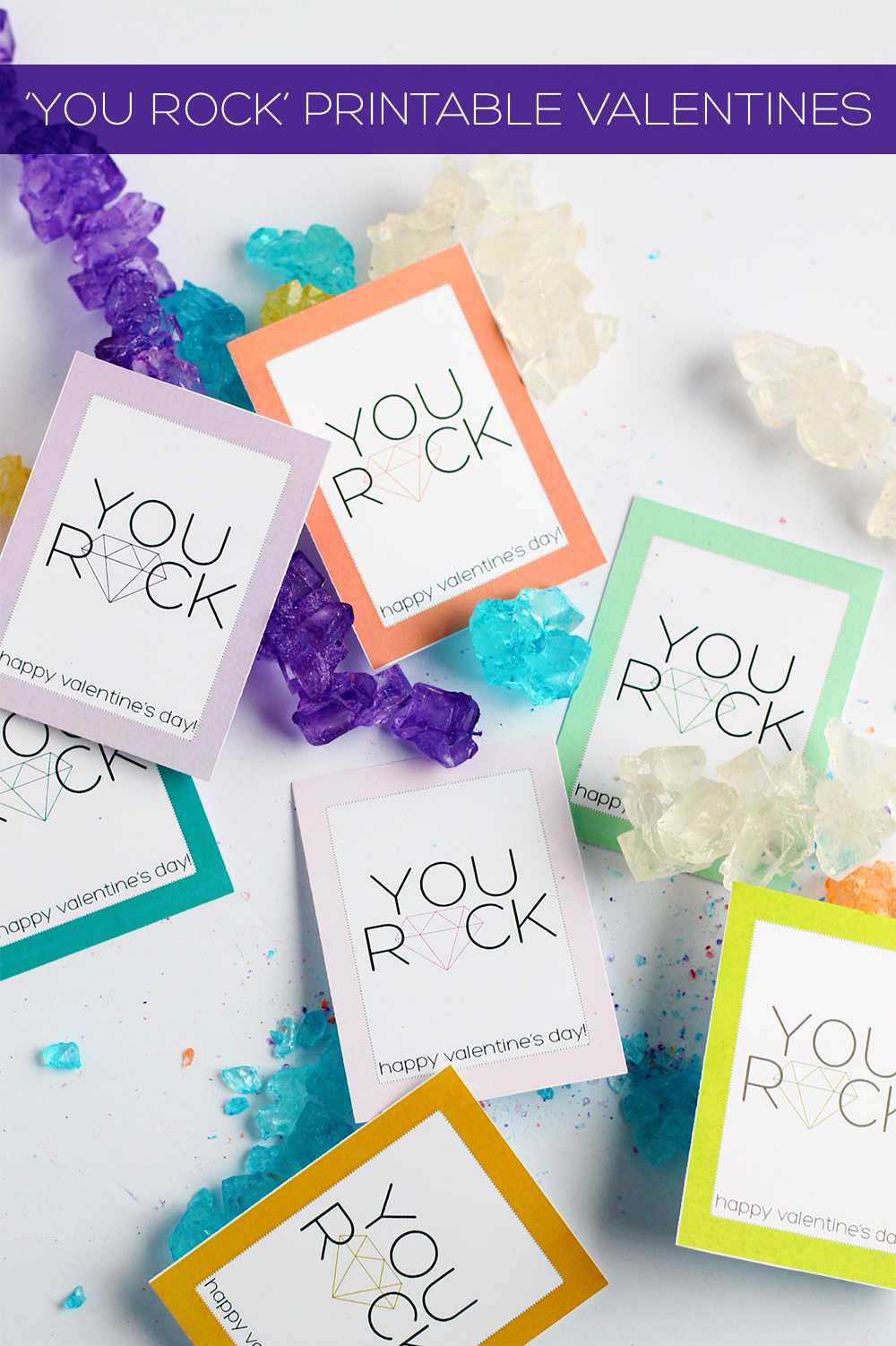 A few years ago I had a student who gave me a heart shaped box of chocolate that said two simple words on it – you rock.

This was from a kid who didn't easily tell anyone what he/she thought of them, and 'you rock' was about as sentimental as they were going to get. It was absolutely perfect.
This year I wanted to make a valentine using the same simple sentiment. But of course, I had to add a pretty rock (diamonds holla!) to the design.
Here's to you student of the past. I often wonder how you're doing. I hope you're well. And p.s., you rock too.
Print off the file and cut out each valentine to give out to your friends. If you need valentines for your kiddos then as a teacher I highly suggest giving them out to the entire class so everyone feels loved on this day!

If you want to go the extra mile, put some rock candy in a little bag to give along with the valentine.

Print the file onto heavy card stock.
Cut out each card along the white lines.
Write your to's and from's on the back and give out to your friends! Or strangers. You know, go ahead and make someone's day.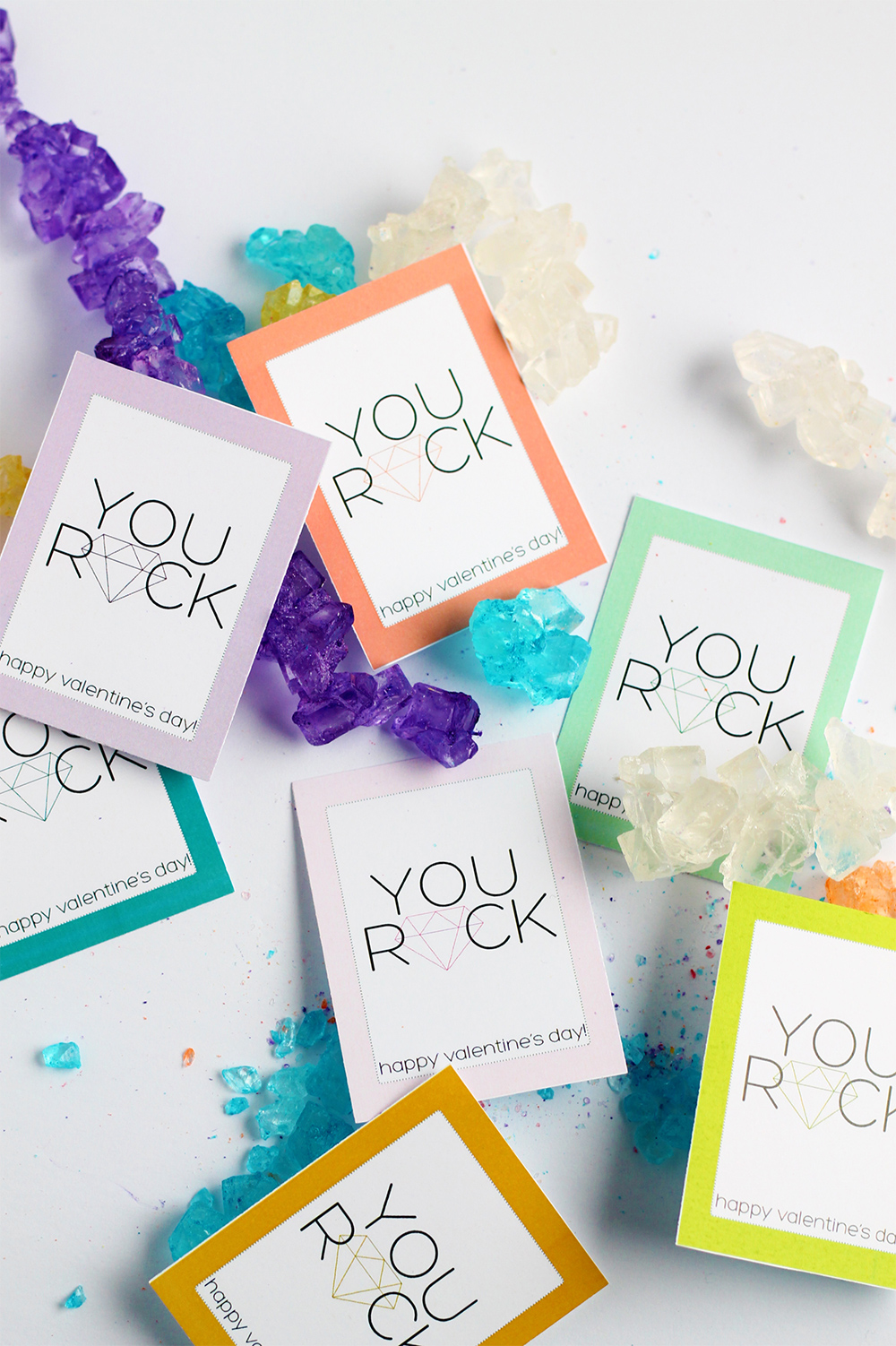 A happy valentine's day to you all. You rock!