Okay, so many of you may be looking at this and thinking '"Tan! Don't ruin my new year's resolution to eat better!". Sorry guys, I'm a bad influence.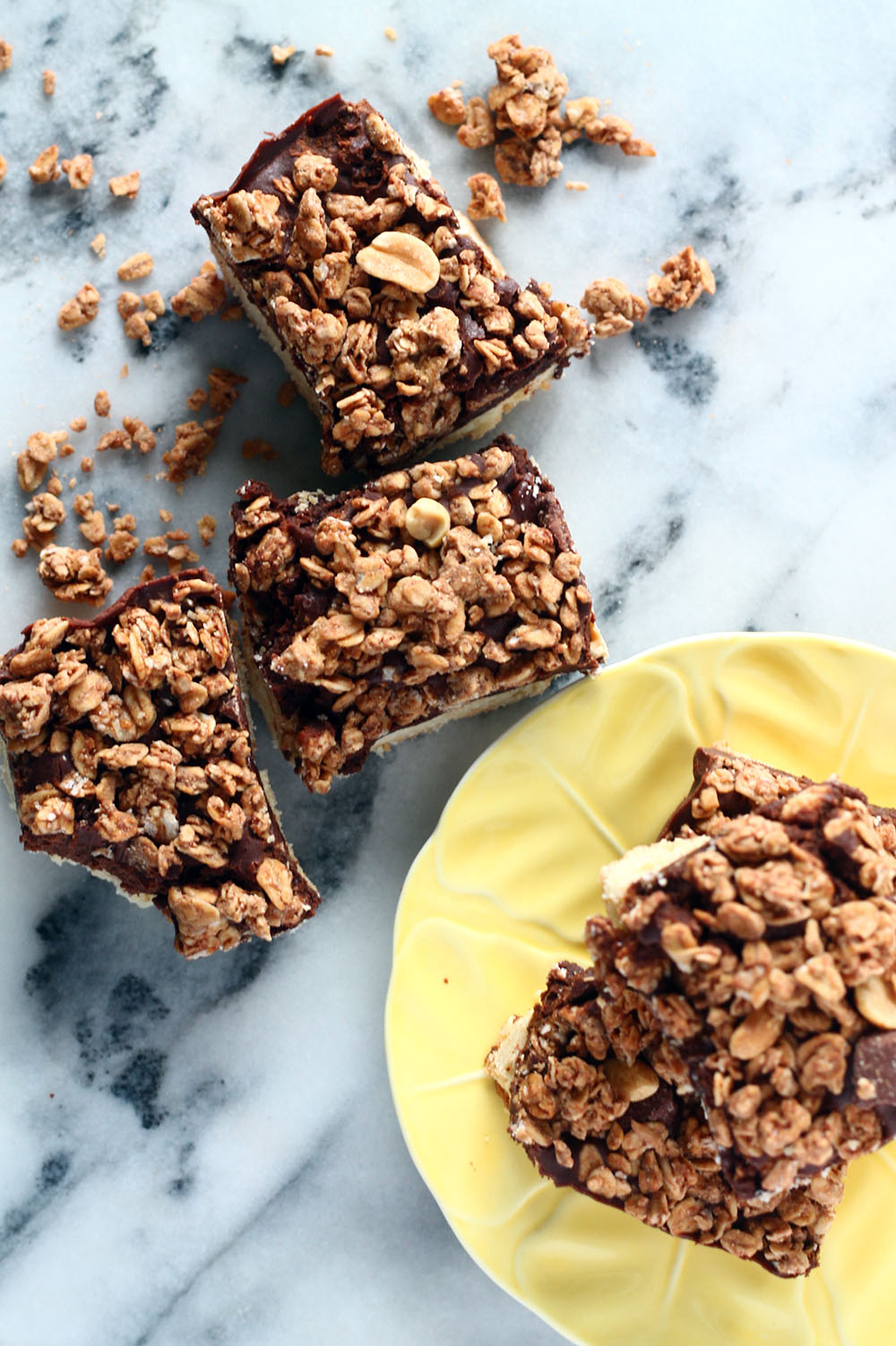 Truth is, whenever peanut butter is involved I go weak at the knees. It's the goddess of all food – it works in savoury and sweet dishes, it's jam packed full of protein, and it's just so darn good (don't tell me about all its negatives, let me live in ignorant bliss). So of course, when peanut butter is paired with chocolate and shortbread (with a crunchy granola topping) you just can't go wrong.
I created this recipe (or rather mashed this recipe together from other recipes) as part of a contest Nature's Path Organics put on last month – the winning recipe would win a vita mix. SWEET! Sadly I missed the deadline because squirrelly baby + christmas + blog + shop = a goldfish memory. Contest or no contest, I still had to make the recipe cause I knew it would be good.

Peanut Butter Chocolate Fudge Shortbread Bars with crunchy granola topping
Ingredients
Shortbread
½ cup unsalted butter, at room temperature
¼ cup confectioners' sugar
½ teaspoon salt
½ cup rolled oats
¾ cup all purpose flour
Fudge
½ cup coconut oil
½ cup cocoa powder
½ cup peanut butter
¼ cup maple syrup
1 tablespoon vanilla
Topping
Store bought chocolate granola
Instructions
Shortbread
Preheat oven to 350F. Line a 9x9 baking dish with two pieces of parchment paper, one going vertically and the other horizontally.
Place all ingredients into a food processor and blend according to manufacturer's instructions. (Click link below for instructions on non food processor method)
Press dough into your dish, making sure it's even all over.
Bake shortbread for 25-30 minutes until firm and golden brown. Remove dish and leave out to completely cool before adding next layer.
Fudge
If your coconut oil has solidified, melt it over low heat.
Combine all ingredients in a blender and blend until thoroughly mixed.
Pour mixture evenly over the shortbread, then place dish in the fridge for 20 minutes.
Remove from fridge and top with granola. Lightly press the granola into the fudge with your hand. Return to fridge until ready to eat.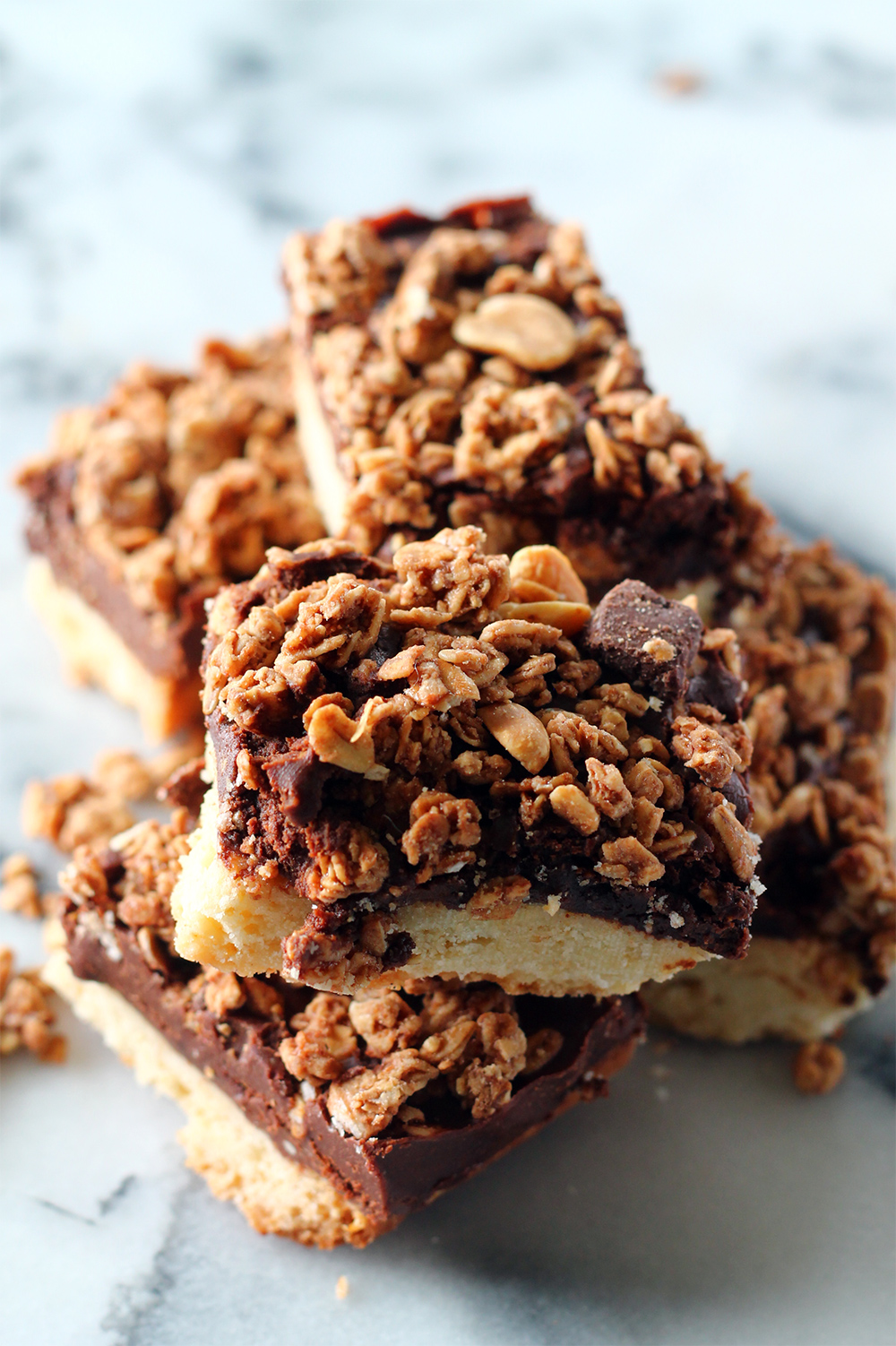 Notes
Original shortbread recipe is from King Arthur Flour.
If you live in a warm climate, keep these bad boys in the fridge as coconut oil melts in low temperatures.
Any crunchy granola will do, but the chocolatier the better. I used Nature's Path Organics peanut butter chocolate granola.
I dare you to eat just one.