It took longer than I wanted, but I don't care. The watercolour gemstone prints are now here!
I'm so excited to finally add 8×10 prints of each month's gemstone to the shop. Now it feels complete! (for now…)
Instead of a Friday Five, I figured I would share five of my personal favourite prints. Click on the image to check out the item, and go find your birthstone!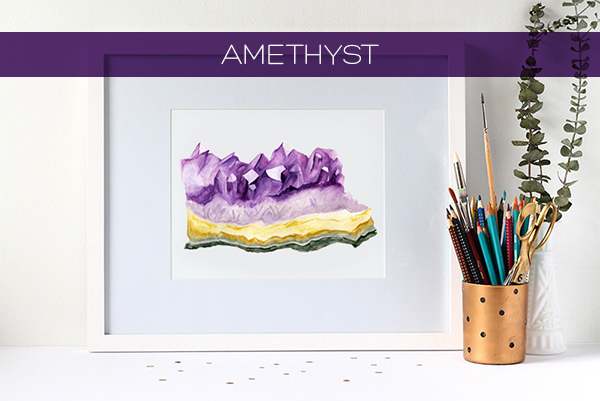 Each art piece is printed on fine art paper and costs $24.25 ($21.59USD) each. Sorry, frame isn't included.
Head on over and check out the birthstone series. Let me know what you think, and tell me,
What's your birthstone?