One of the greatest things about the internet and designy people is the abundance of free printables all over the web. It makes it so easy for those who are tight on money, time or both to pick cute designs for their Christmas needs.
Last friday I gave you two of my designs for to print as Christmas cards. Today I am sharing so many more beautiful free printables from all over the web.
Enjoy and happy printing.
gift tags from eat drink chic
new years invitation suite from celebrate mag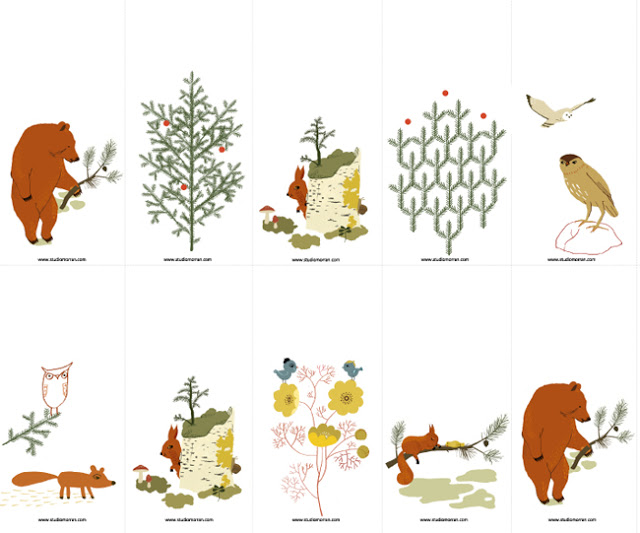 animal gift tags from studio morran
party ensemble from catch my party
gift tags from kelli murray
art from printable decor
The holidays are really close now and people are either relishing in the fact that they've checked their to do list or frantically running around trying to finish (that's me).
How's your holiday checklist coming along?