No this is not a sponsored post. I just love this store so very much that I had to share
Walking through the lovely lanes in Brighton I stopped in my tracks when I came across this beautiful shop.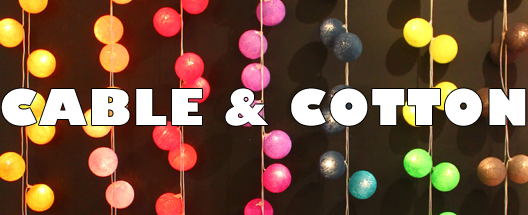 What is this store you ask? Only the most ingenious assemble-yourself lighting store known to man.
Cable & Cotton is a lighting store filled with various coloured cotton wrapped balls which you can pick and match. These are then inserted into christmas-tree-like light garlands (of which size you choose) for the most adorable (or sophisticated depending on what colours you choose, it's just that versatile!) lighting string for your home or office.
I seriously want to string these all throughout the house and never use a proper light bulb again.
In case you're not as silly as me, they also have large cotton balls to fit over those proper light bulbs:

There's so many options, and so many colours to choose from!
Allow me to take you on a tour of the Brighton store.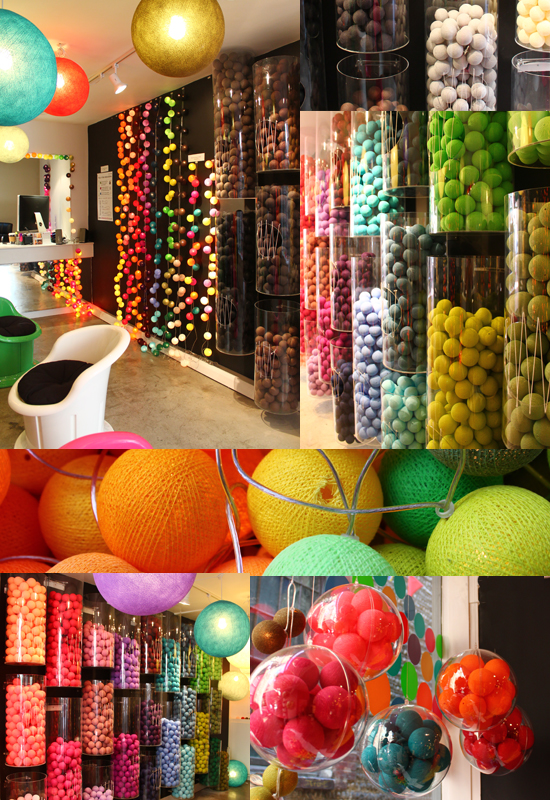 Amazing isn't it? The entire time I was in that store I was ogling the beautiful colours and imagining how I would incorporate it into my home. I asked the girls at the counter if they shipped to Canada. Sadly no (*tears*), but thankfully they have a US division! (*Hallelujah!*)
Trust me, in the near future (once we've recovered from wedding/honeymoon finances) I am going to have a lot of fun at this shop online.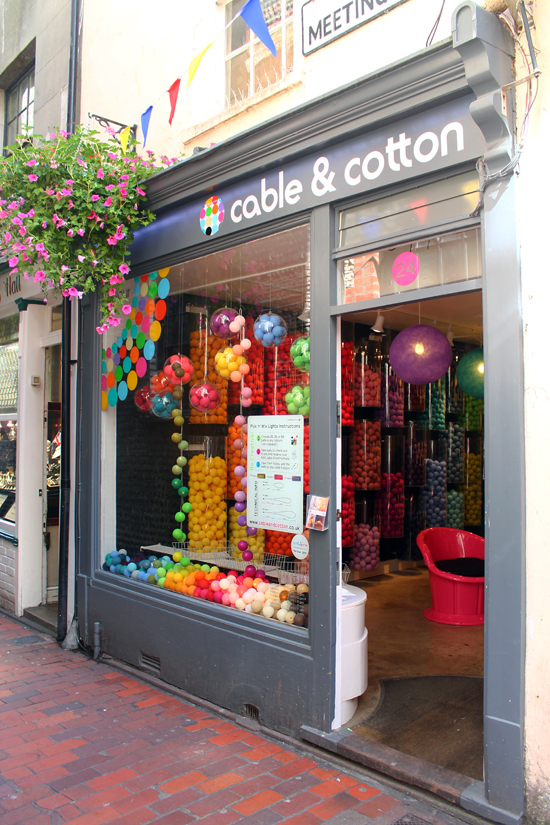 Thank you Cable & Cotton for the new obsession!

What colours would you choose if you were making one for your home?
(I think I'd go with oranges, yellows and pinks)