This weekend marks the start of autumn and the end of fresh blooms.
Sad I know.

I take advantage by harvesting and storing those seeds so I can enjoy them again next year. And hey, I've even made it easy for you to do the same with these free seed packet printable. They make it easy to keep your seeds organized, and the calendar one even reminds you when to plant them next.

Never saved seeds before? I dare you to go seed hunting.
I love going on neighbourhood walks to see what wildflowers I can find and collect seeds from. There are tons of seeds you can save and grow in your own garden if you just take a careful look.
Don't ignore that dying plant on the roadside. Look carefully and discover a pod bursting with seeds. Follow the steps above and print off these seed packets so you can keep them safe until next year's planting. You can even give them as gifts to gardener friends or friends who want to garden.

I had tons of fun drawing these and touching them up in photoshop. I hope you enjoy! (Note to self, get illustrator)


Click on links below template samples to download: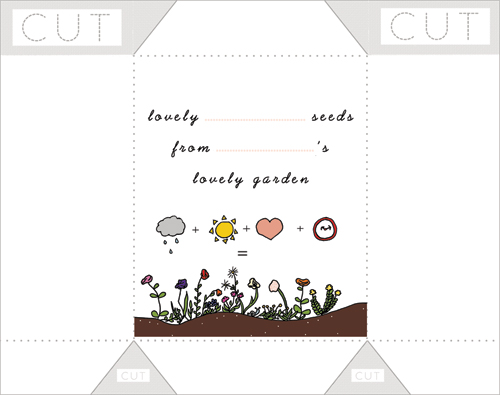 #1 / #2 / #3

What seeds do you want to save for next season's planting?