When skinny jeans first came out I scoffed at them.
They're called skinny jeans only because skinny girls can wear them
Oh man was I ever wrong.
The skinny jean is beyond flattering, regardless of body shape. All you need is to rock it!
I wear a skinny jean at least (at LEAST) 3 days a week. To me they're like a dressier sweat pant because they're just that damn comfortable. What I love most about them is how versatile they are.
Here are 5 different outfits of mine, all with the skinny jean, for all sorts of occasions.
Bonus factoid: 95% of the time I am wearing an item I bought in a foreign country. Some are labelled below (but not all!).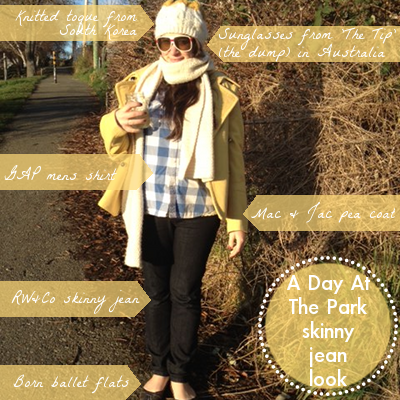 BDG cigarette ankle jean / Costa Blanca skinny jean / RW&Co skinny denim
Have a fab weekend lovelies!