All interior photos by Squirrelly Minds. All maternity photos by Centric Photography.
This post is sponsored by Snapbox. All opinions remain my own.
Thank you for supporting those who keep Squirrelly Minds running!
Squee! Today I get to share maternity photos with you guys! I got my photos done at 36 weeks, and the weeks leading up to the shoot I was worried I'd go into labour and miss out on this wonderful experience. Thankfully squirrelly baby decided to behave and stay put!
I had a wonderful time getting our photos done with Stephanie of Centric Photography, and had fun playing dress up with my various outfits! I knew I would be printing these off for framing, and couldn't bear the thought of wearing the same outfit in each photo. Yep, I over think these kind of things.
I ordered a pack of 6 4×4 prints (their square shape make them perfect for instagram photos!). The photos are printed on art paper, giving them a cool textured look. I put the pictures in a 3 pack fotobit frame, but because I ordered 6, I played around with the set up and combination of photos, and where I wanted to put them.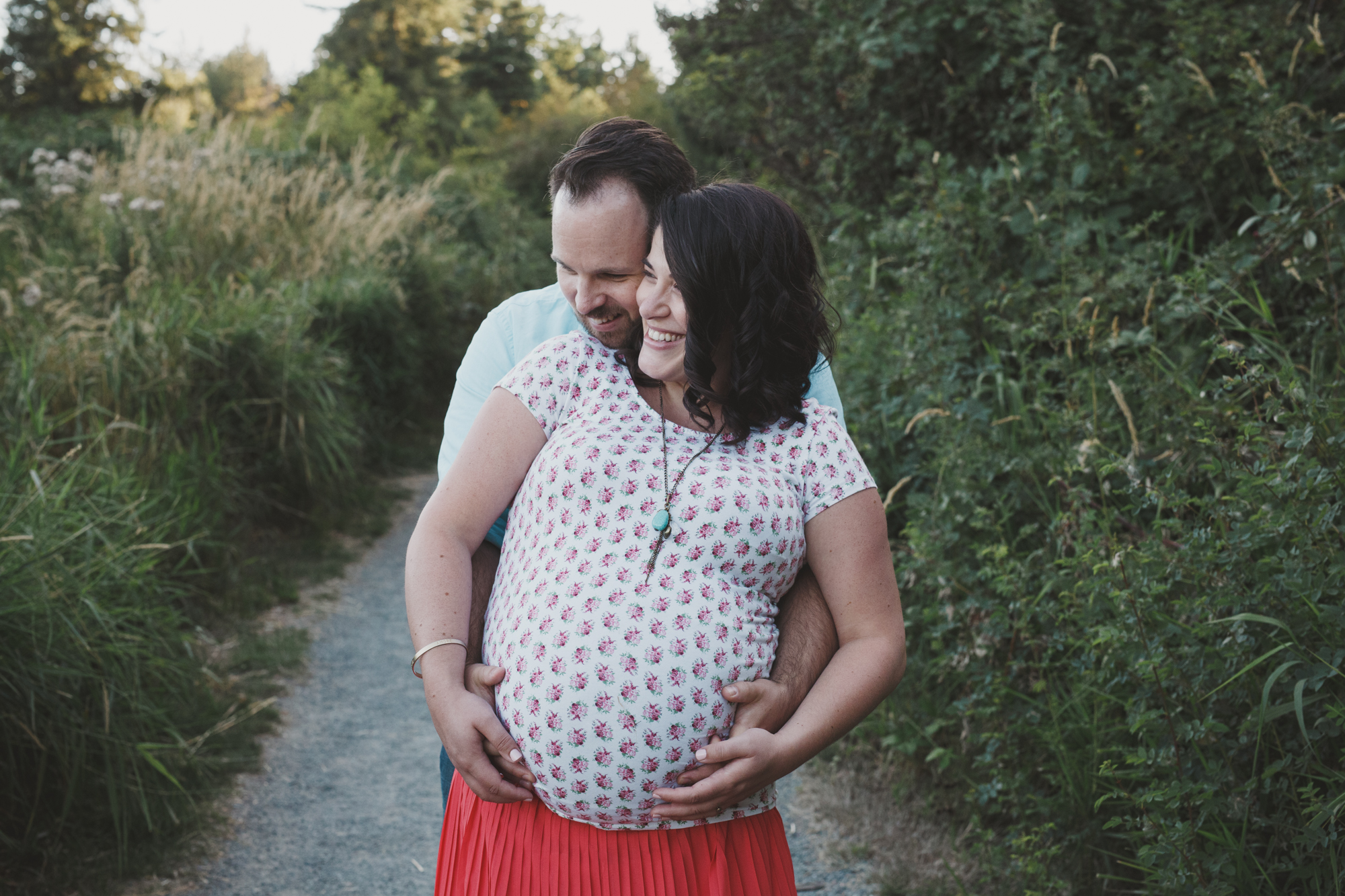 I normally hate taking pictures in and out of frames. The tabs are difficult to move or the picture shifts each time you take it in and out, etc etc. But I found the fotobit click and snap system insanely easy, so taking pictures in and out and rearranging the frame orientation was a total breeze. Because I wasn't frustratingly swearing my head off like I normally would, I tried out three different arrangements and photographed each one for you to check out – on a table, on a shelf, and hung on the wall.
The first set up I put the frames in a sort of L-shape, and had them standing up on the side table. I really liked this orientation, especially with the cute little teddy bear sitting on top!
They easily blend in, and of course being rested on a shelf, you can always move them around if you're the kind of person who needs to 'mix things up' every now and again.
I decided to only use two photos from the maternity shoot however. Why? Because I have a whack load of ultrasound photos just sitting in a drawer begging to be used! I figured they would work perfectly in these frames, and hooray I was right! How fun will it be for squirrelly baby to see photos of the two of us, my huge bump, and what he/she looked like way back when!
Table top, on the shelf or on the wall, what arrangement do you like best?

Frames and prints provided by Snapbox.
Maternity photos by Centric Photography