I'll admit, I have a wee obsession with pottery goods, especially the speckled kind. I mean it's just so organic and earthy, right? I figured I can't be the only one crushing hard on this aesthetic, so I bring you the first holiday post – kitchen ceramics gift guide. This is for that modern cook who loves that earthy, old world vibe. Yes….I just put modern and old world into the same sentence.
The items are organized into three categories – Serverware, Vessels, and Practical. And fellow Canadian friends, all these items are from Canadian websites, so you'll be sure to get it in time if you order soon. And local friends, be sure to read through to the bottom for a list of local ceramicists you can find in nearby shops and markets this season.
Serverware
We have two of these deep stoneware plates in beige (that colour is discontinued, so wish I bought more) and they're absolute perfection for serving up buddha bowl meals. (18CAD)
I have a thing for small decorative spoons, and these stoneware teaspoons are no exception. (23CAD)
Vessels
I saw this speckled pitcher and, even though I didn't need it, knew I had to have it. It now serves as our utensil crock. (13CAD)
Speaking of crocks, this stoneware crock utensil holder is pretty much exactly what I was looking for until that pitcher came into my life. (55CAD)
A ceramic canister is great for holding dry goods or unsightly items like dishwasher pods. (19-29CAD). Special shout out goes out to these west elm ones. (45-274CAD)
Practical
Often overlooked, these liquid soap dispensers elevate the kitchen sink. And there are several different Tan approved styles. (45CAD)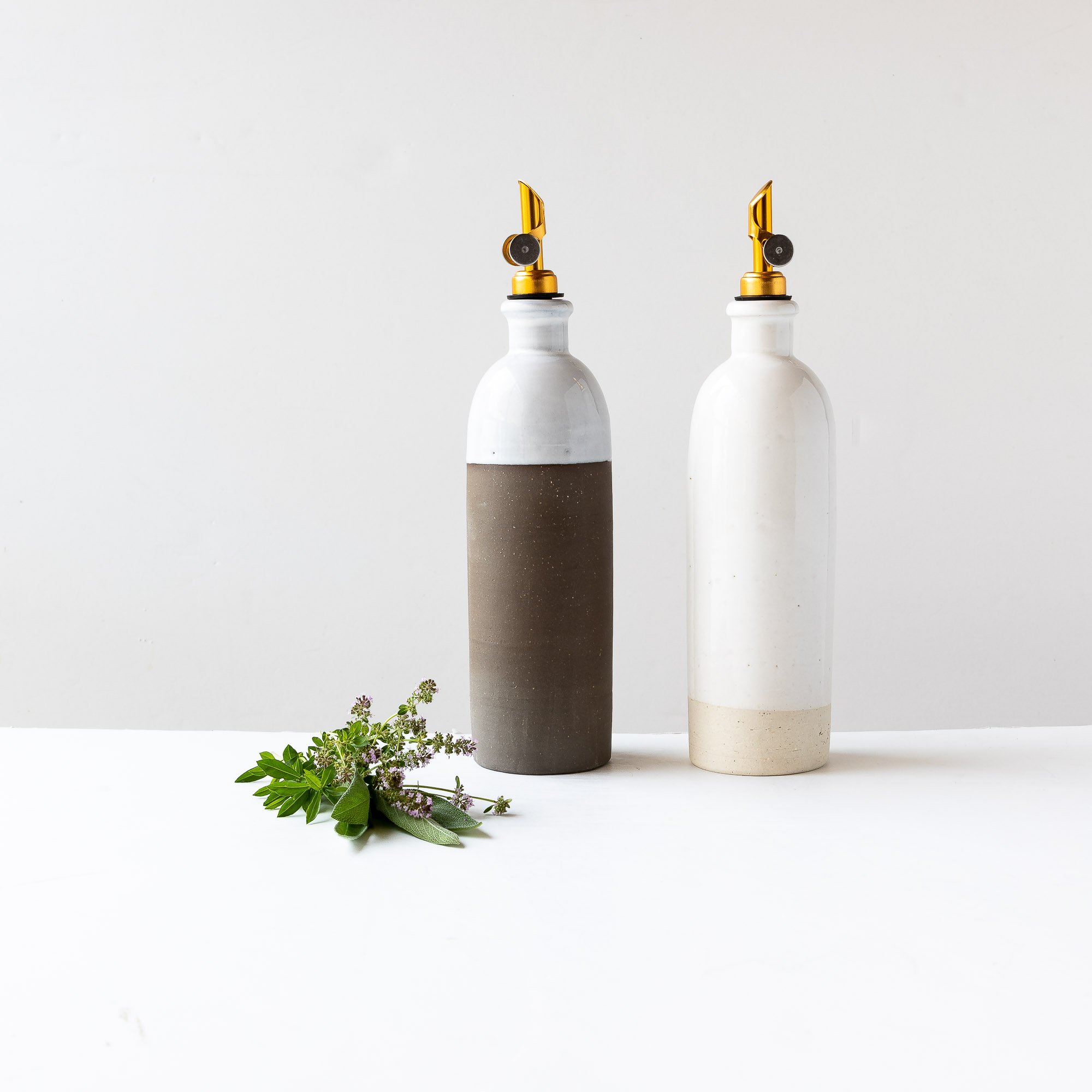 If your gift recipient regularly reaches for the oil, keep it pretty in a ceramic oil dispenser. (55CAD)
I think these batter bowls need to be added to my list. Functional and beautiful. (66CAD on sale)
And for fellow Victoria BC locals, I would be remiss not to include my favourite local ceramicists, and some new-to-me ones whom I am very excited to check out in person at this years' craft fairs!
Amanda Marie Ceramics
Aya Izumi
Buttata Ceramics
Ceramics by Jenny
Hands On Clay Collective
Kendra Shaw Ceramics
Rachel Saunders Ceramics
Sadie Goods
Vallance Studio
And just so we're clear, I fully support you sneaking any of these items onto your own Christmas list. Don't worry, I'm right there with ya.