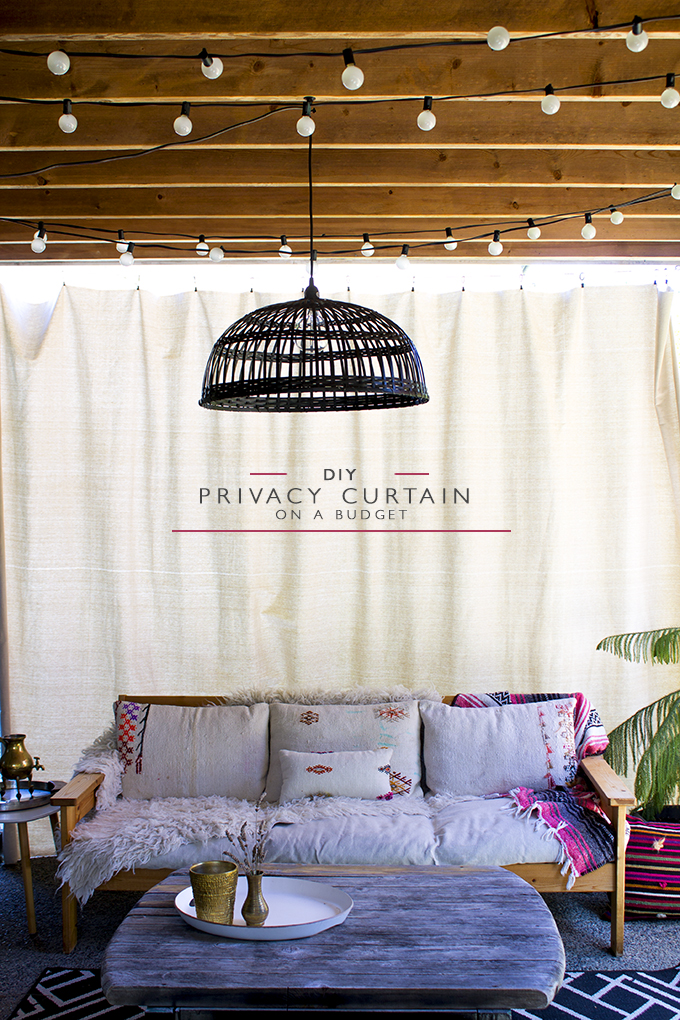 These curtains we made for the outdoor living room were the cheapest and easiest project ever. Seriously. We needed a way to block the view of our neighbours house and gain a little privacy, so why not grab a drop cloth, tension wire and curtain hooks? Enter this DIY privacy curtain on a budget.
This project cost us $45 total. Mind you, we had the tension wire already, so but if you found it locally by the foot it would only be another $10-15. Mega cheap friends! Like I said, this is the easiest DIY ever, I almost didn't write a post about it. But juuuust in case someone was looking for a similar solution I thought I'd share this with you.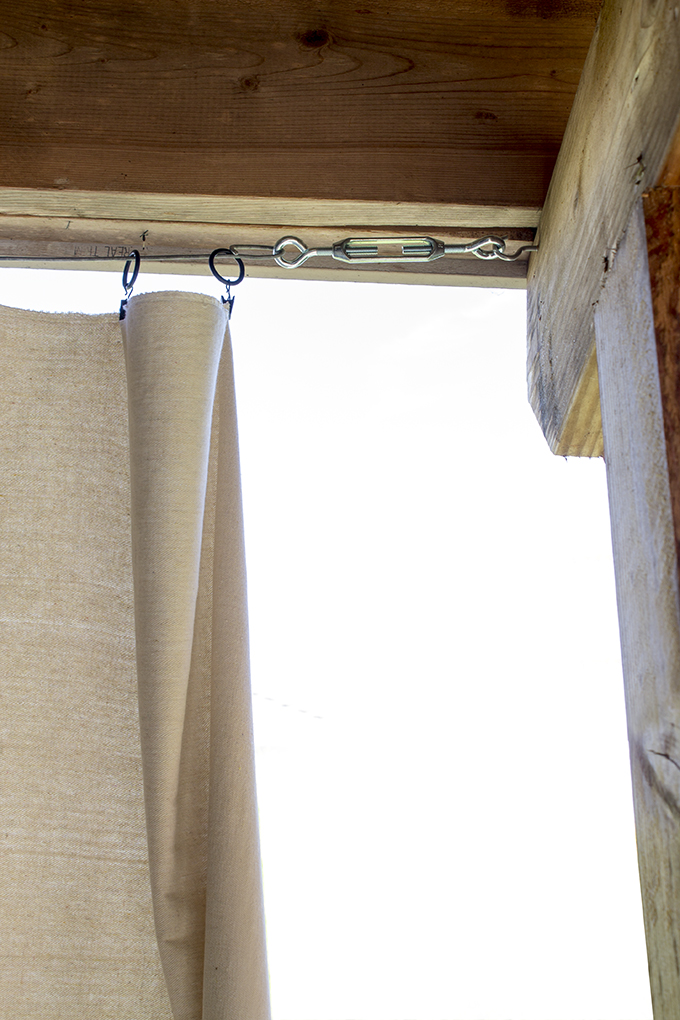 M A T E R I A L S
Contains affiliate links
   S T E P S
Attach hooks  on either side of where you plan to hang your curtain. Note: the hook and wood will be under quite a bit of tension – make sure the hooks are well anchored.
Loop one end of the tension wire around and tie by twisting the end around the wire several times. A pair of pliers will help. Attach to one of the hooks.
Clip curtain hooks along the top of your drop cloth, then feed it through the tension wire.
Loosen the turnbuckle and attach one end to the other hook. Loop the end of the tension wire through the other end of the turnbuckle and pull the wire as tight as you can. Cut to length and tie off into a loop.
Twist the turnbuckle to tighten. The slack should tighten up, but be sure not to over-tighten – you could pull your hooks out of the wall. If you get nervous, that's tight enough!
NOTE: Look up instructions or videos on how to tighten tension wire for more detailed advice!