It's no secret I love calendars (I make them after all), but holy cow I didn't expect to fall so deep into the rabbit hole of free printable calendars! I was planning to showcase 10, which turned into 30, which then turned into 40+ Free Printable 2018 Calendars. If I wasn't incredibly picky about what I choose for you guys, I'm sure I could have gone up to 100.
I organized all 40+ calendars into 8 sections. There are some calendars that could fit into more than one category of course, but I organized them as best I could:
Artwork | Classic | Colourful | Floral | Hand Lettered | Minimalist | Patterns | Unique
Bonus, I have just over 40 listed here, but some of these sites have multiple calendars for download! I marked them with a * in case you want to check them all out (it really would have been quite easy to showcase 100+ calendars!).
Happy perusing/downloading/printing friends!
---
Artwork
Artists accent their calendars with a main art piece
---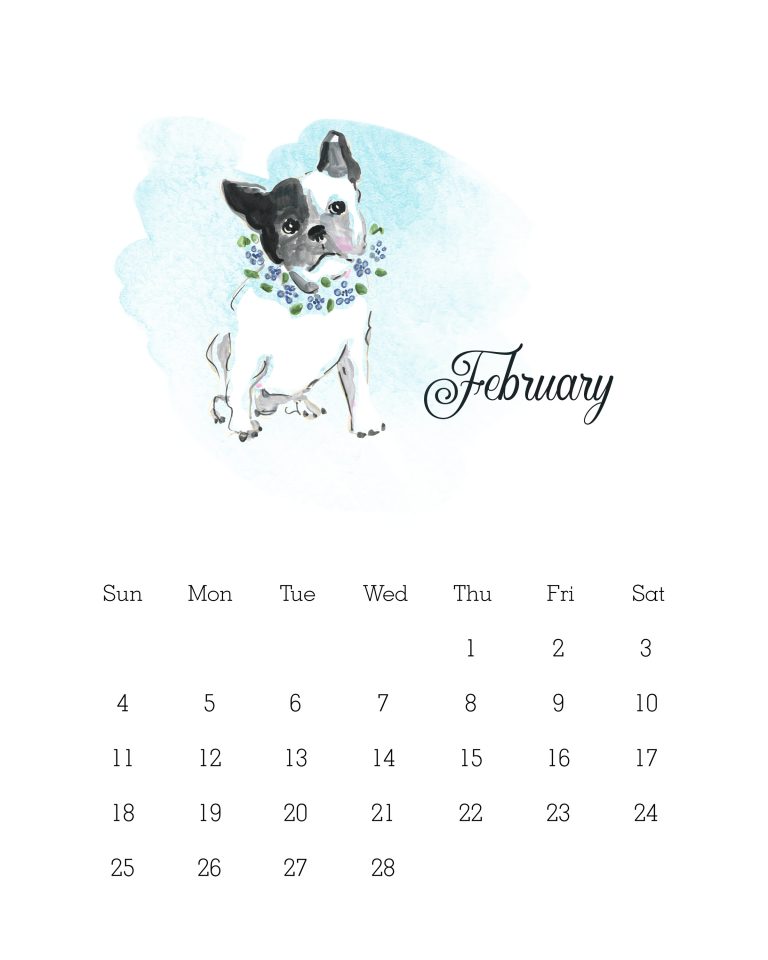 The Cottage Market*
The Cottage Market*
Dear Crissy*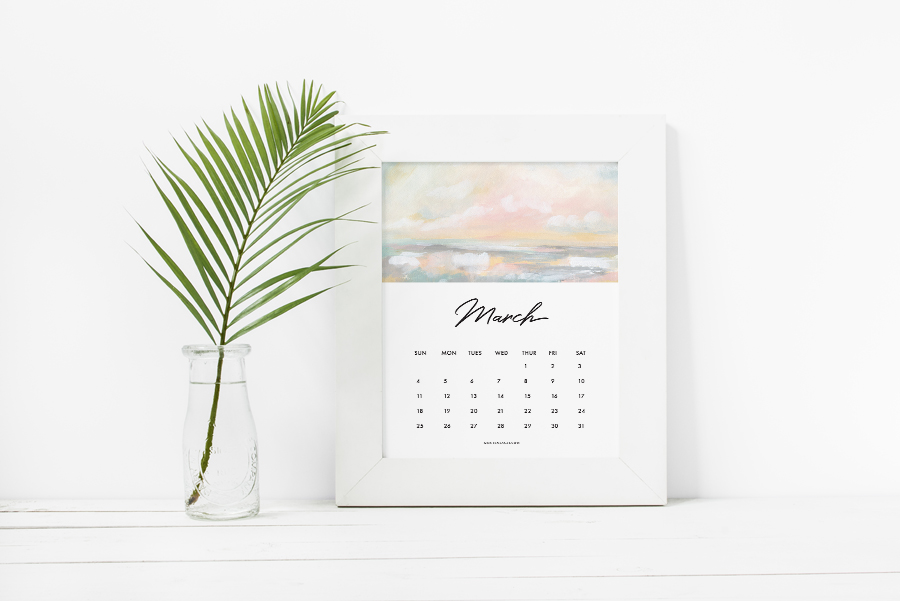 Kristen Laczi
---
Classic
Grid calendars with a space to write notes in each day
---
Design Eat Repeat
Elegance and Enchantment
iMom
Inkstruck Studio
Miss Tiina*
Moritz Fine Designs
Oh So Lovely Blog
Paper Scribbles Co
Sarah Titus
Start a Mom Blog
---
Colourful
Add a punch of colour to your walls with these freebies
---
Botanical Paperworks*
Emma Studies*
Lovely Indeed
Studio DIY
---
Floral
Hand painted and digital floral designs
---
Alice and Lois
A Piece of Rainbow*
Enthralling Gumption*
FTD by Design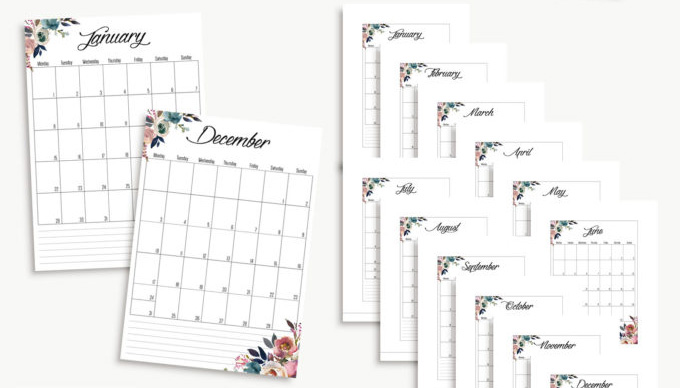 Hanna Nilsson Design*
Home Printables
---
Hand Lettered
Because hand lettered anything always looks good
---
By Dawn Nicole
Clementine Creative
Delineate Your Dwelling
Lemon Thistle*
---
Minimalist
These calendars are black and white simplicity at its finest
---
A Piece of Rainbow*
Camilla Rumph
Dear Crissy*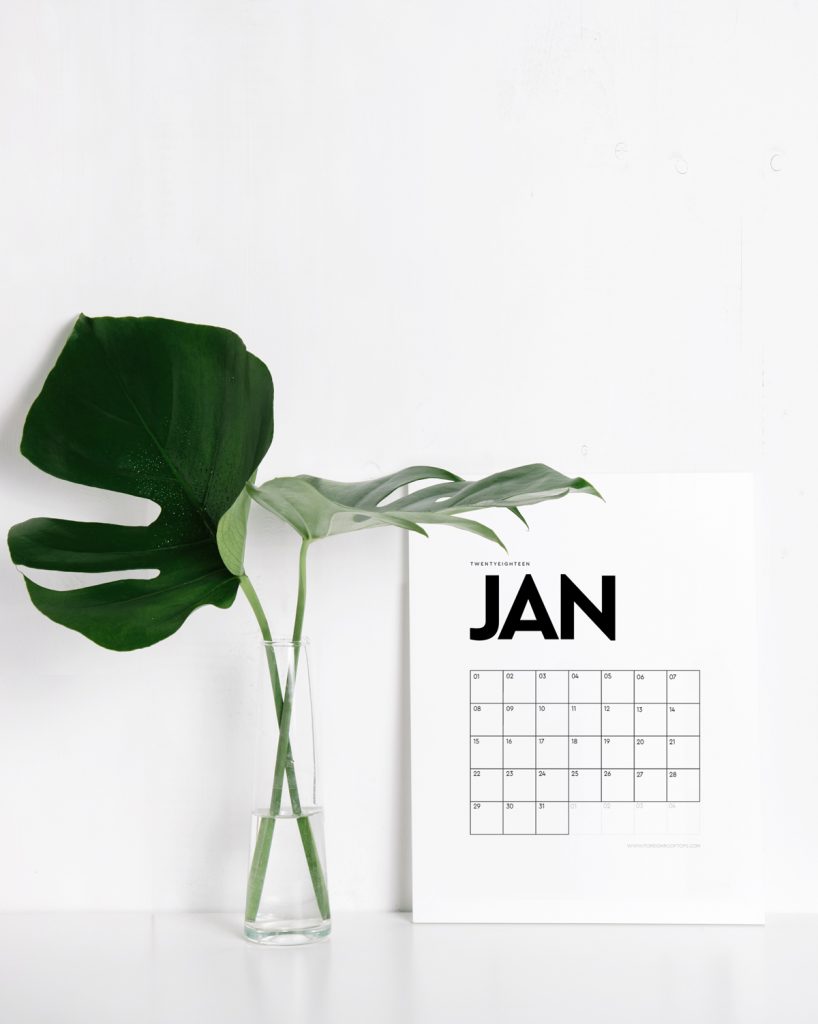 Foreign Rooftops
Life on Waller
Love Create Celebrate
---
Patterns
Watercolours to shibori, these calendars are all about patterns

---
The Crazy Craft Lady*
Shining Mom
Short Stop Designs
This Little Street
---
Unique
Giant size, lunar phases – these calendars are outside the box
---
Jordanna Levin
Shrimp Salad Circus
My Fabuless Life*
Day Designer
Intuitive Collective