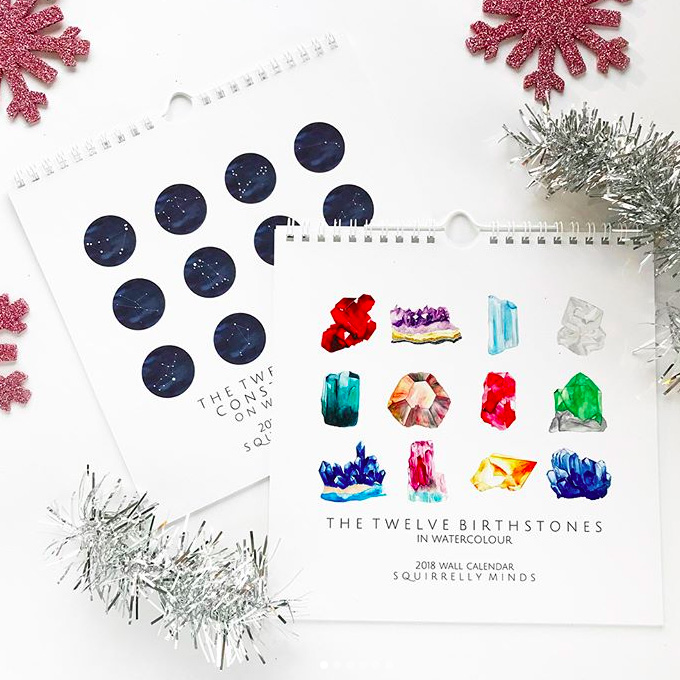 If we're instagram buddies you will have seen this exciting announcement about this year's calendars! I wasn't going to make 2018 calendars because I've been so busy working, going to school, taking care of a human and growing another. But after a few requests I decided to look into it and man, I'm so glad I did. Yes friends, 2018 Birthstone and Zodiac Constellation Calendars are now in the shop!


What's new?
It's the same artwork you know and love, but the layout is totally different. First off, it's 8×8, printed double sided (save those trees!) on deluxe heavy duty white paper stock. What I find most exciting? It has spiral binding with a hook! Guys, you have no idea how long I've searched for a printer where I could do this at an affordable price point!


Price and Shipping
Right now until December 13th, these calendars are 30% off plus shipping. That's $20USD or $25CAD (normally $28/$35 respectively). Unfortunately I didn't get these done in time for Christmas delivery for my American/International friends, BUT fellow Canadians! I can have your calendar sent directly from the printer if you order by Tuesday, December 12th to have it at your door by Christmas! This just means you won't get the extra Squirrelly Minds touch in packaging, but hey! It arrives in time for gifting.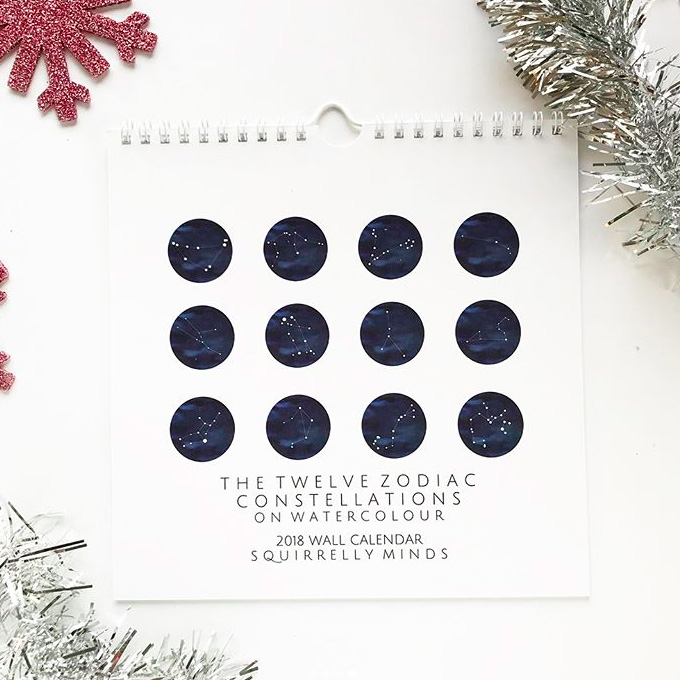 How can you get one?
There's two ways to grab your calendars folks. One, head over to the etsy shop and place your order. The second way is to e-mail me at hello [@] squirrellyminds [.] com (obviously remove the marks and make it a real e-mail address) with your paypal e-mail address, which calendar and the quantity. Orders will be shipped to the address on your paypal account unless otherwise specified. Remember to act fast Canadians if you want it by Christmas! And everyone act fast to get this deal!