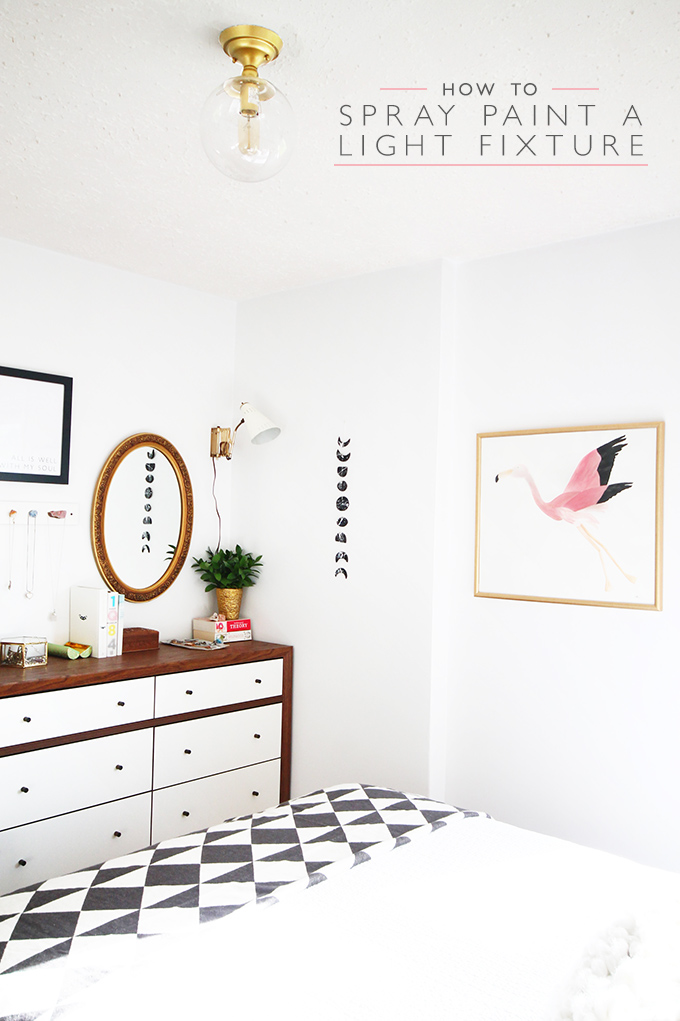 I had a really hard time finding a light fixture I liked for our bedroom makeover. I'm super picky and most light fixtures bought off the shelf just don't appeal to me. But then I looked at one and thought, "what if I turned that gold?". Yes it's all gold all the time in my friend. So I decided, given that it was on sale for something stupid cheap like $20, I would give it a go with my favourite crafting item, spray paint. Success! Let's go learn how to spray paint a light fixture friends.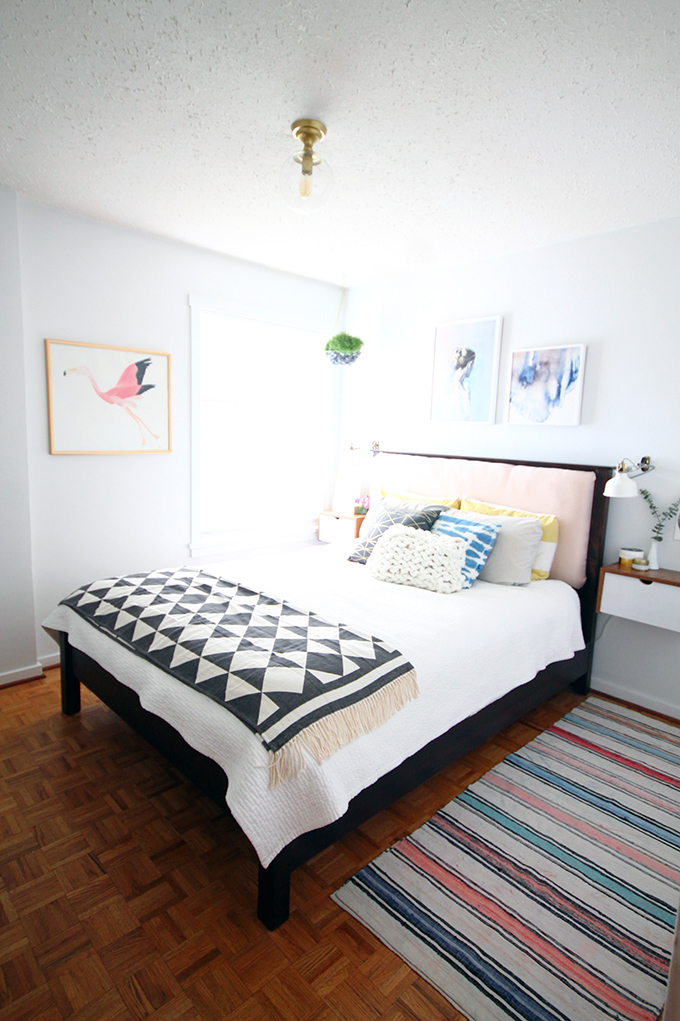 It's crazy easy to do which I expected, but I wasn't sure the spray paint would adhere nicely to the black metal finish. Spoiler alert, it did. There's just one thing to know when spray painting a light fixture – the no go zones.
Using painters tape, it's imperative you cover the socket section of the light fixture – the part where the light bulb goes in. I didn't try it, but I can only imagine that'll mess with the mechanics. The second place you want to tape off is the voltage information. Sure, you can tell yourself that you'll remember, but several years down the road you won't think of it, put a light bulb 500V over the limit and burn your house down (that's how it works right?).
Before you tape and paint your light fixture, be sure to thoroughly clean the surface with a mild degreaser. Also, remove the screws and paint separately. You don't want to paint them into the light fixture and inadvertently glue them in.