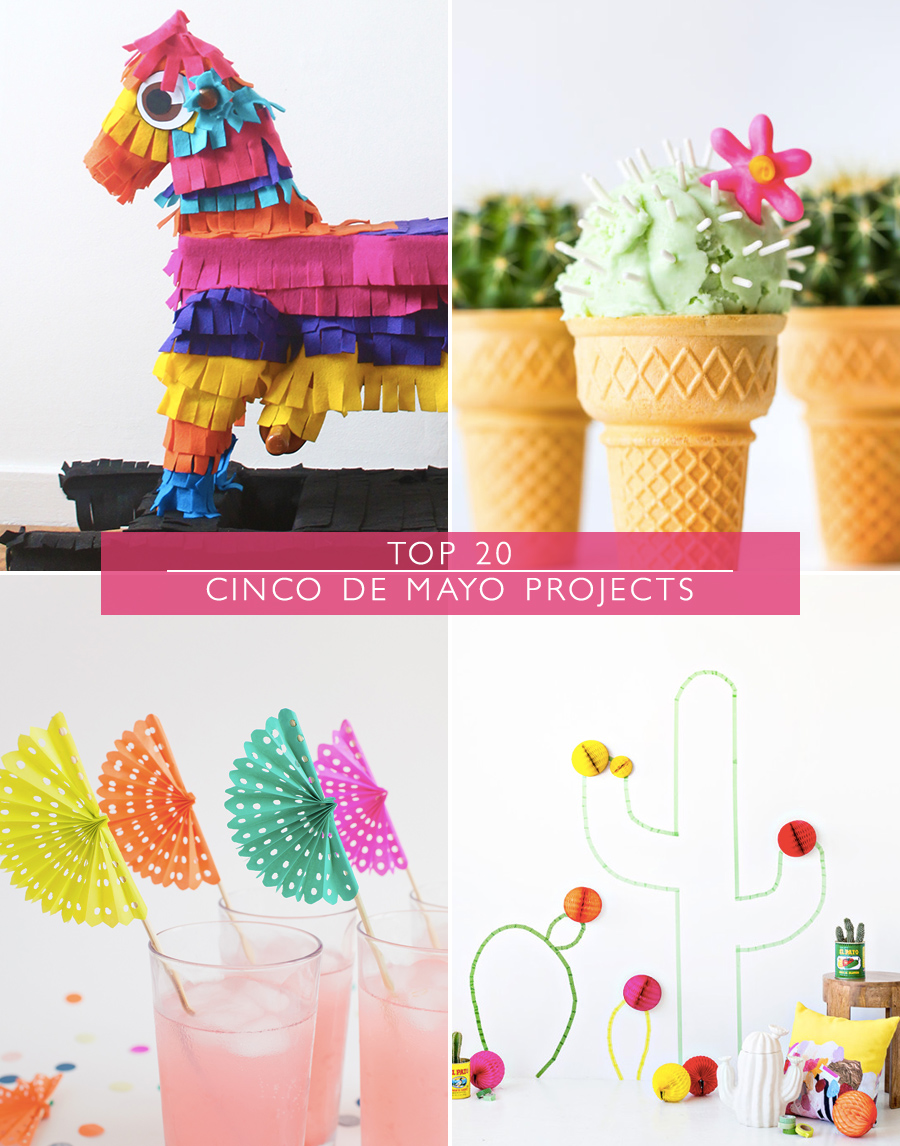 Wait I'm sorry what? Cinco de Mayo is in 2 days? Oi. I actually had this post planned for last Friday, but you may have noticed things have been quiet around here the last week. Let's just say that starting up my next graduate program course and running the 10K (let's be honest I mostly walked) kinda kicked my butt. But hey I'm here just in time to save the day for any of you stressing out about Cinco de Mayo with these top 20 cinco de mayo projects!
Ok I don't have that high an ego. I'm sure any of you who are party planning got your ideas elsewhere. But hey, I like to join in on the fun ok?
Here are my top 20 picks for cinco de mayo projects in food/drink, part decor, diy and printables!
Please pin images below from the original source! (first link in the list)
Food/Drinks
Rosa Picante Margarita | A Bubbly Life
Cookie Maracas | EHow
Skinny Jalapeno Margarita Recipe | Sugar and Cloth
Cactus Ice Cream Cones | Studio DIY
Vegan Coconut Mango Margarita Popsicles with Basil | Floating Kitchen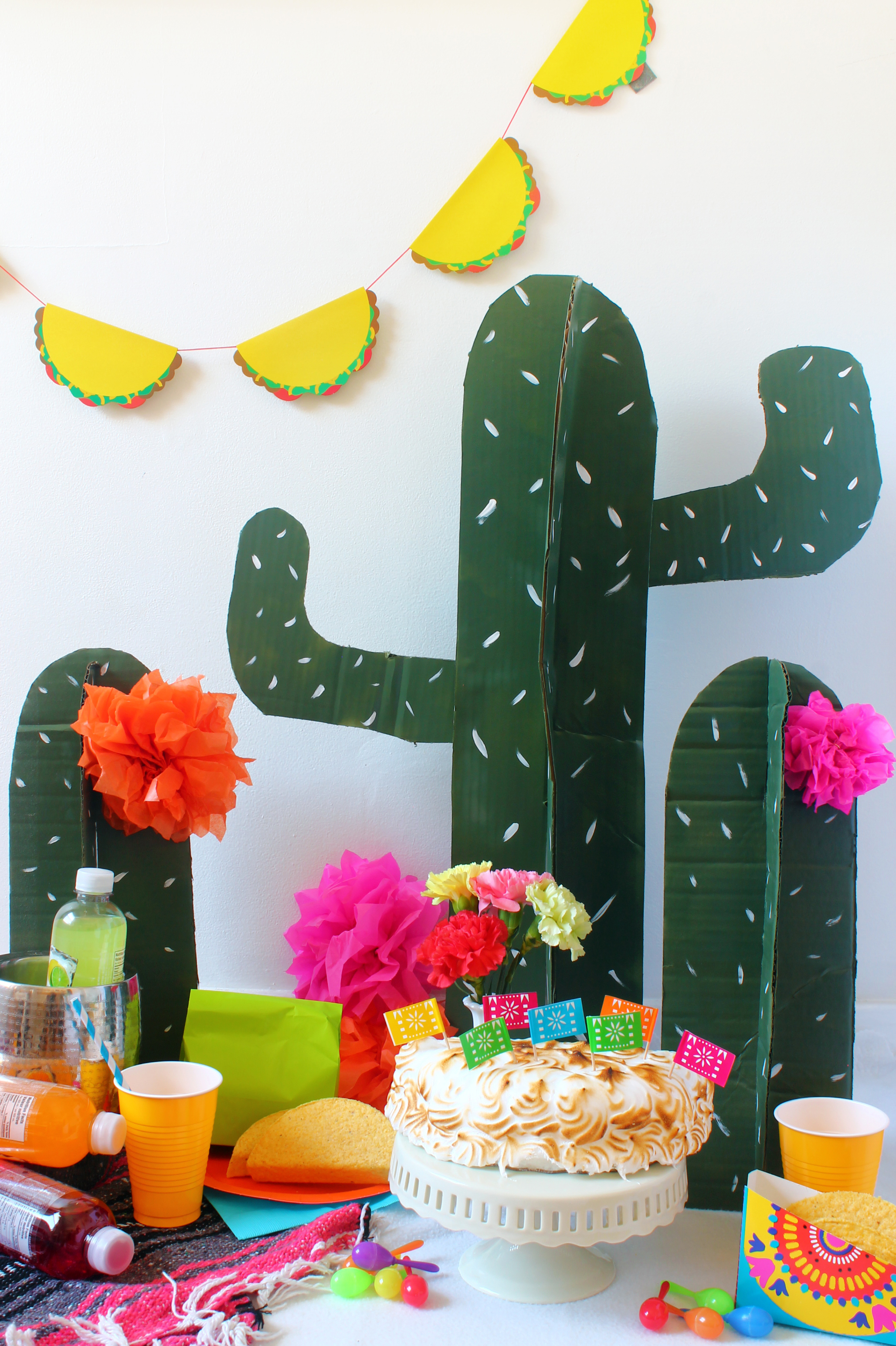 Party Decor
Cactus Props | Squirrelly Minds
Paper Fan Drink Stirrers | Tell Love Party
Cactus Photobooth | Squirrelly Minds
Cactus Balloons | Design Improvised
Washi Tape Cactus Wall Art | Studio DIY
DIY
Avocado piñata | Healthfully Ever After
Piñata Rocking Horse | Squirrelly Minds
Neon Cactus Light | Shrimp Salad Circus
Sombrero Headbands | Let's Mingle
Hand Stamped Cactus Pillows | Patchwork Cactus
Printables
Mexican Otomi Table Runner | Damask Love
Picado Flags | Lia Griffith
Cactus Fiesta Cupcake Toppers | A Subtle Revelry
Lucha Libre Masks | Happy Thought
Pin the Tail on the Llama | Lovely Indeed
And if you're looking for anymore inspiration…tada!
Cinco de Mayo Archives
Also, kids day is on the same day! Make these koinobori to celebrate