Well hey there. Can you forgive my radio silence? I haven't been around as much here or on instagram, but now that my school/work assignments and reports are done, you won't be able to get rid of me! Plus, today is pink shirt day, so I'm here to spread some kindness with this free printable kindness print. Because everyone needs a little bit of kindness right?
What is pink shirt day?
Today we recognize that bullying is a problem we need to work together to stop. In schools and workplaces across Canada people are wearing pink shirts today as a show of support for the boy who was bullied for wearing pink, and the awesome guys who brought 50 pink shirts to school the next day for others to wear. (Read more about it right here.) How incredible is that? Because here's the thing about bullying – just because you aren't being bullied doesn't mean you aren't part of the problem. You need to act, even if it's just by being kind.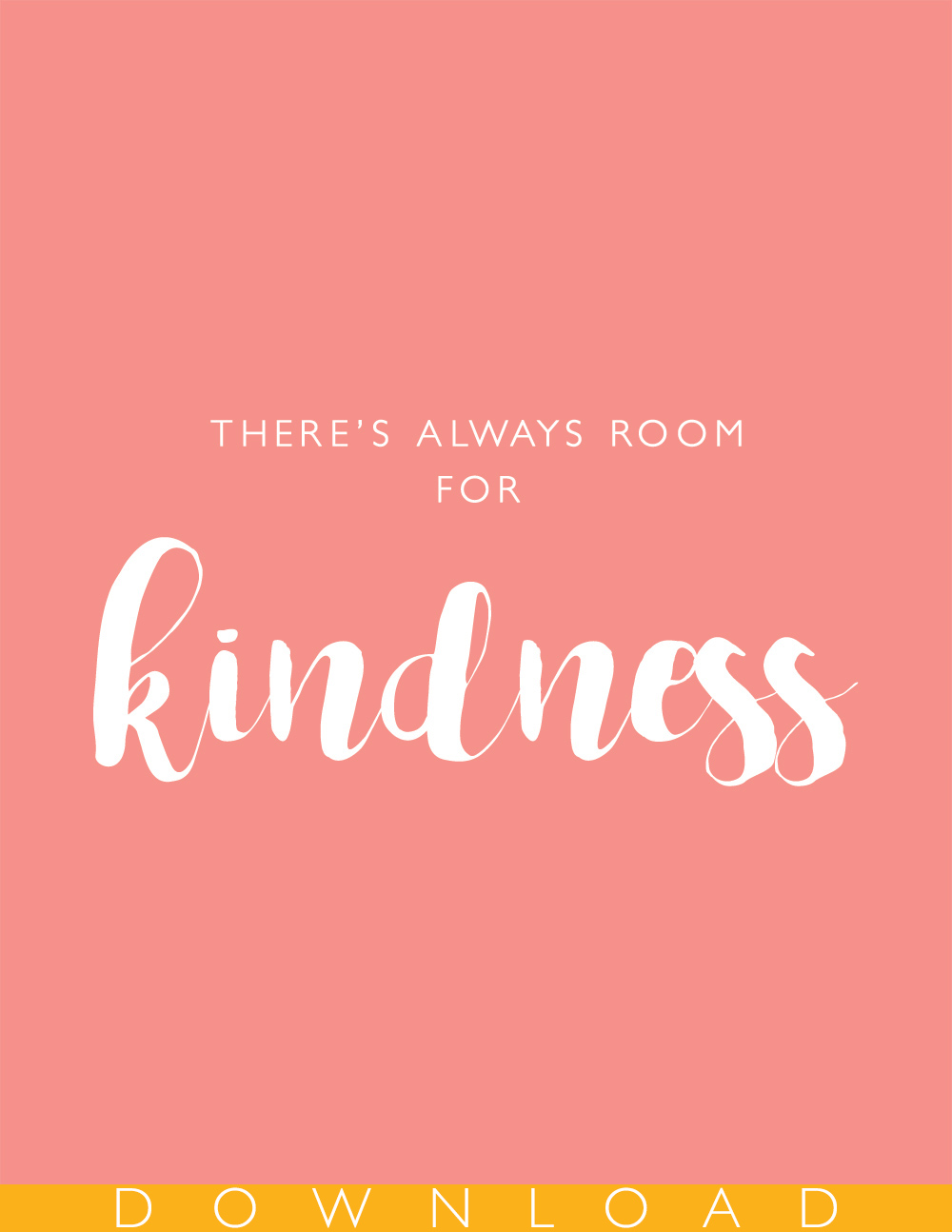 For a little reminder that there is ALWAYS room for kindness, here is an 8.5×11 printable. Click the top image to save the zip file for the pdf download. Print on card stock or high quality paper, frame, and spread that kindness!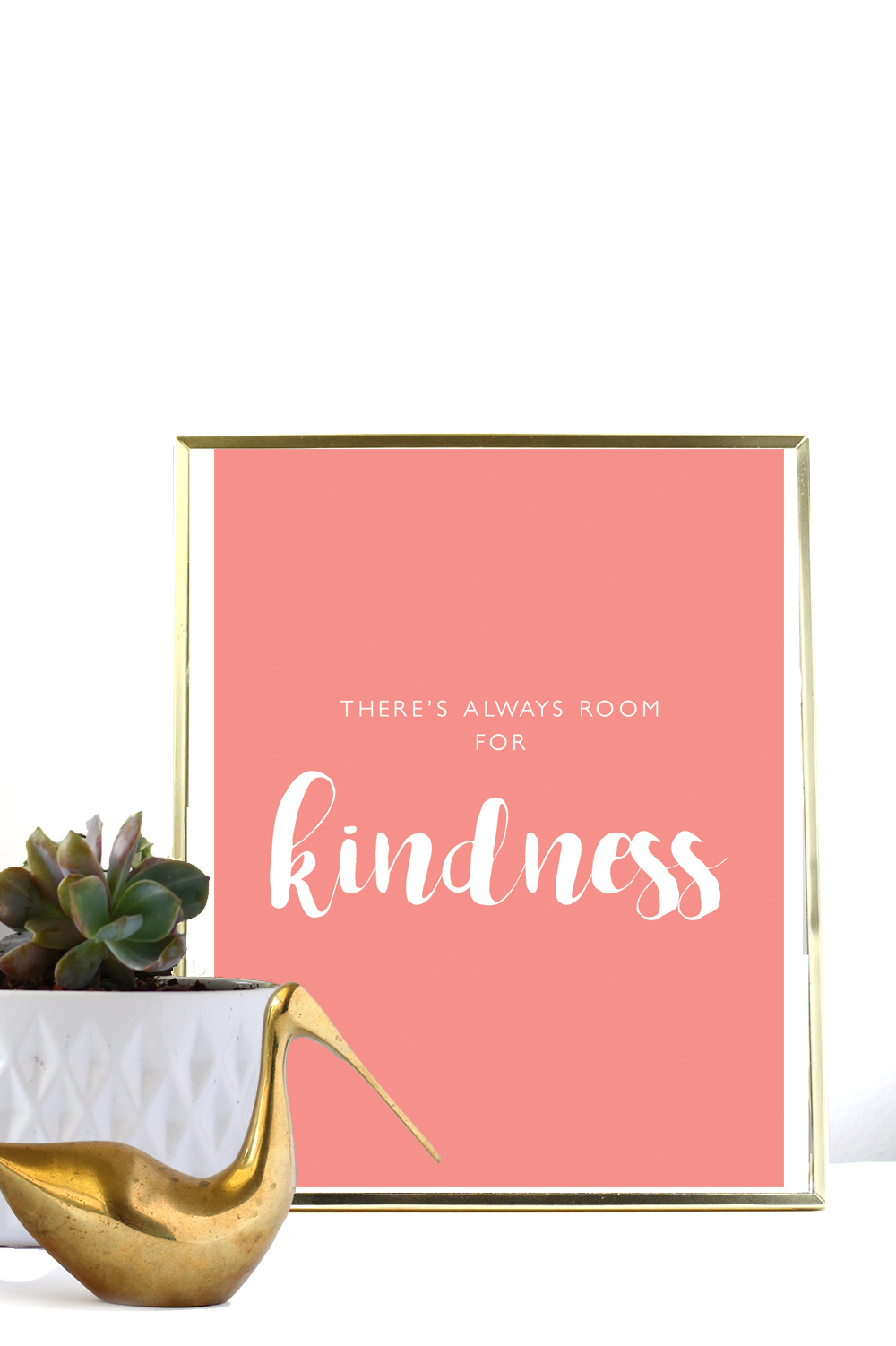 Are you wearing pink today?
And don't forget, to spread even more kindness go purchase this print below for just $15CAD. 100% of the profits goes to Save the Children to help the refugee crisis!