Well HEY there giiiiiirl (and the odd guy, yep I love ya too).
So remember how last post I was all "busy! life! freelance! ahhhh!". ….or something to that effect….
Well I'm so excited to share one of those things I've been working on with you – the Squirrelly Minds Modern Baby gemstone bib collab!
Oh, and yes that is my beloved little squirrelly babe up there. Isn't he a doll?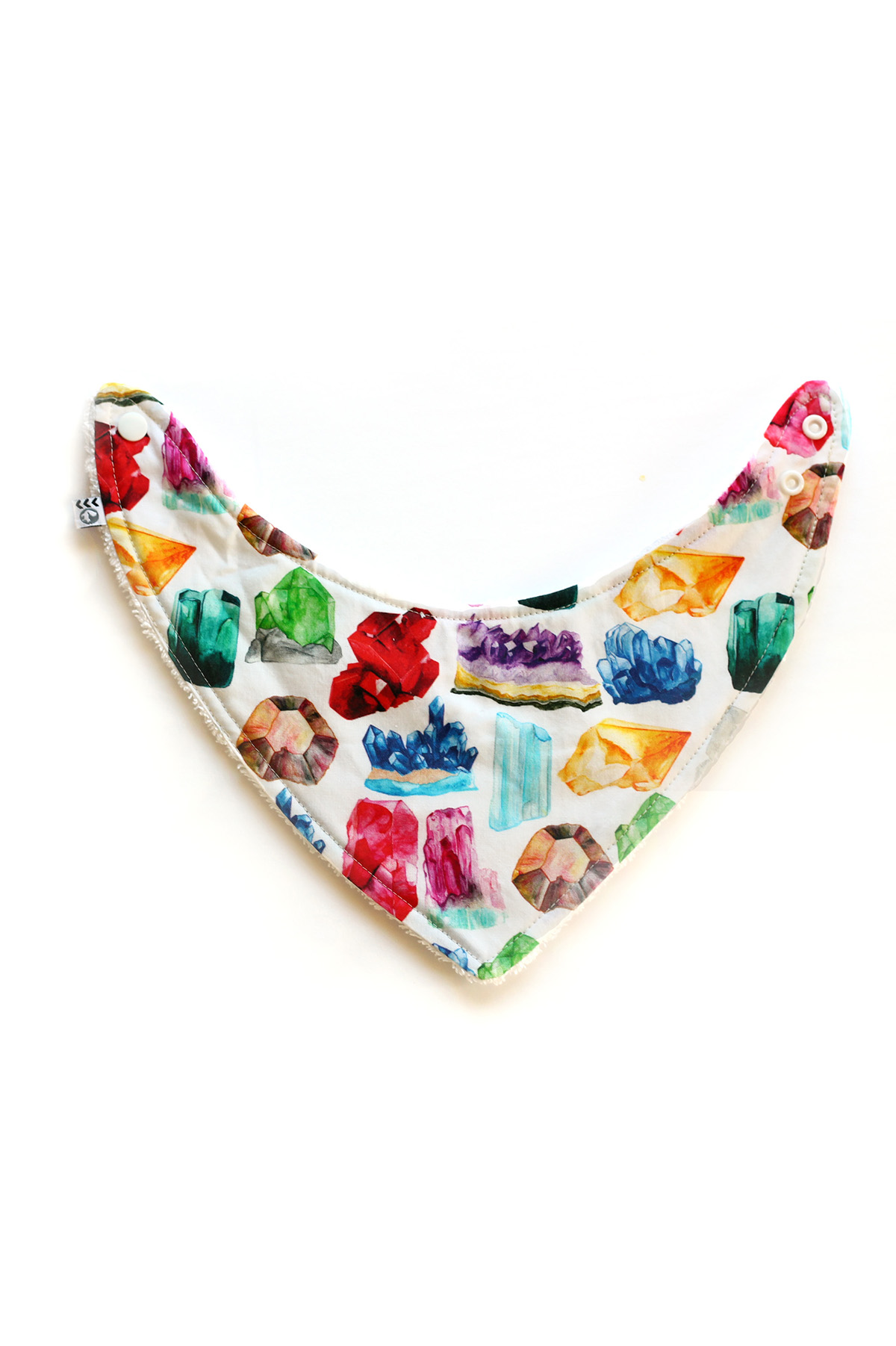 Yep my gemstones in a pattern on Modern Baby's oh so cushy and perfect bibs. I remember throwing the idea around with Dana a couple summers back when I went to the Modern Baby booth at the first yyj car free day. Two years later and here we are! (Edit: Two summers ago, not two years!)

I'm so so thrilled and amazed to see my birthstones on fabric, made into bibs, and on cute little babies! Seriously it's just an incredible feeling, especially knowing how AMAZING these bibs are. I tried a few others, and even made a few, but none compared to the quality and design of Modern Baby's. I bought more than I'd like to admit for our teething little squirrelly babe and can't wait until he's massively drooling again.
What? I want my baby to drool?
Yes. Yes I do.
Go head on over to grab your gemstone bib! If you're in Canada enter the code "GEMLOVE" to get free shipping until Saturday October 1st. And check Instagram tonight for your chance to win a bib and your choice of 8×10 birthstone print from the shop.
And stay tuned for other exciting ventures!
Life is good guys.