I also call this post "Ode to the Peony", because really, this gorgeous flower deserves commemoration. I just love this time of year when the peonies are out. I fill my house with them as much as my wallet will allow. We just planted our first peony bush (*SQUEE!*) so I can't WAIT to get flowers of our own blooming next year!
But for now, I'll buy them at the store and make gorgeous items like headbands and garlands, or simply just gawk at them and take endless instagram pictures. And when peony season is over (*sad*) I can DIY them up with a crepe paper bouquet.
Here are 7 of my favourite fresh and fake flower peony DIY's for all year long.
Floral headband from B Loved
Flower garland by Tulipina on Swooned Magazine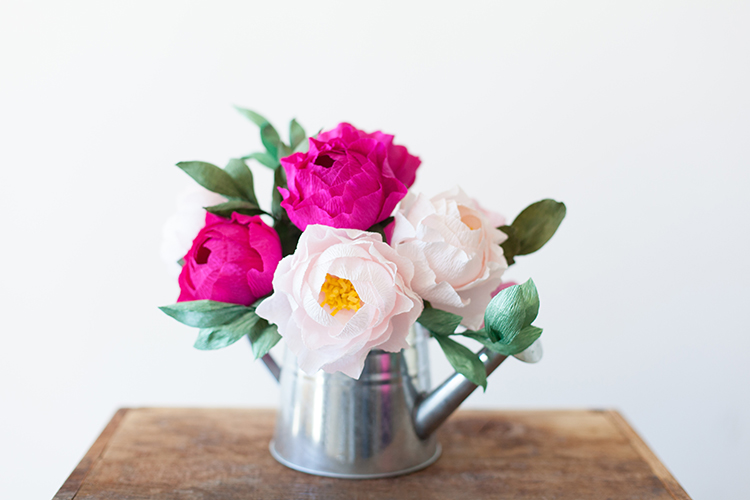 Crepe paper peony bouqet by Ji Kim on Freutcake
Flower Favours by Hey Art Social
Coffee Filter Peonies by Snap!
Fabric Peony Gift Topper by Creature Comforts
Felt Peonies from Something Turquoise
Peonies, garden roses and tulips. Those are my favourite flowers.
What are yours?
Psst I won't be around tomorrow as I'm off to a teensy island to celebrate the nupitals of two dear friends. YAY! See you back here on Monday with June's new gemstone desktop.