Since posting teaser pics throughout the month on Instagram I've been asked to share what my business cards look like for reals. Front, back, centre, the whole shebang. Well, here they are!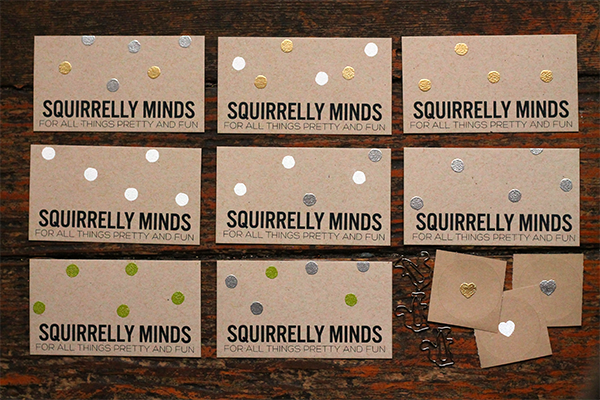 Since I got my ticket so late, I had little time to put my cards together. I couldn't get my cards on-line from Moo or Minted since I couldn't get the ones I wanted designed and shipped in time. So I went to a local press, giving me the time to get proof after proof after proof printed until I finally approved the cards you see above.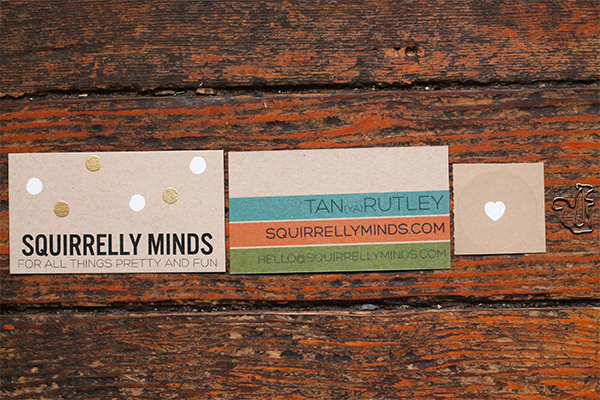 Only they didn't look like that when I ordered them. There were no polka dots, and I asked them to give me a sheet of printed cards rather than pre cut. Why? I had to add the polka dots. How? Remember this little Christmas DIY? That's how. Fun right?
And what made the cards even more fun? Adorable little squirrel paper clips with a hand stamped and embossed heart sticker! Yup, those little squirrels were a hit. I cleared out a local stationery shop of all the packages they had because come on, who could pass up those little critters?
Are you like everyone else at Alt and just can't get enough of those squirrel paper clips? Trust the Japanese to make everything cute, these guys come from Midori Japan, and while you can't buy them online, call around to your local stationery shops and you might be surprised. Also check in on the distributors page to see how you can get a hold of some in your country.
And you know what? It doesn't stop at squirrels. There are 15 other animal clips. So if you're a whale or elephant fanatic, go grab some clips to prettify your stationery (or business cards!).
Dying to see more business cards from Alt?
Come back tomorrow when I will showcase my faves!