Hey you winter brides, first off can I just say how great it is you chose a winter wedding? Even though summer is the season most brides demand (myself included yes), some of the most beautiful weddings I've seen are in the winter. It's such a beautiful time of year with the crisp air and bare tree limbs. And if you get that beautiful snow fall for your pictures? Oh my dear you've just landed a gold mine.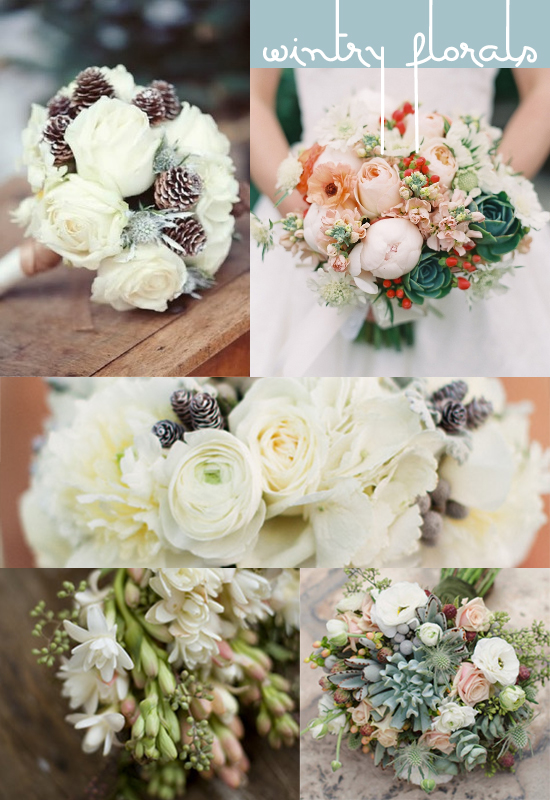 Pinecone bouquet / Red, Pink & Green Bouquet /
White Peony Bouquet / Rustic Bouquet / Succulent Bouquet
What's a more perfect way to recognize your season than by using seasonally appropriate flowers. True, you can't naturally get peonies in the winter, but you can add pinecones and red berries to give your bouquet that winter charm.

We used local, in season flowers for our wedding.
Did you or do you plan to use seasonally appropriate flowers?
Or were/are you hell bent on getting Peonies in January?
(I don't blame you, they're gorgeous)