I love my husband for many reasons, and one of them is his ability to create seemingly strange yet delicious combinations. Case in point: pear+coffee.
During Saturday's Blog Brunch I sipped my harvest pear latte, tweeted about it, and was asked by several fellow bloggers for a post so they could make it themselves. Ryan, your latte is in high demand, as it should be.
Cozy up with some good books and enjoy this fall treat friends.
Method – Pear Simple Syrup
Your first job is to make a pear simple syrup. You can use this to drizzle over all sorts of desserts (like lava chocolate cake) as well as your latte.
Step #1: If you have a juicer, juice enough pears for one cup of juice. Otherwise use 1C pre-made pear juice.
Step #2: Bring 1C pear juice and 3/4C sugar to a boil in a high-sided saucepan over medium-high heat. When boiling, bring the heat down to low and constantly stir until the sugar completely dissolves and you're left with a clear liquid. If the sugar isn't dissolving and/or your syrup is too thick, add 1tbsp of water at a time.
Step #3: Continue to boil over low heat until you reach a slightly thinner consistency you want the syrup to be as it will thicken when cooled. The longer you boil the thicker the syrup will be.
Step #4: Remove from heat and allow to cool. Yay! You're done and you can now make your latte.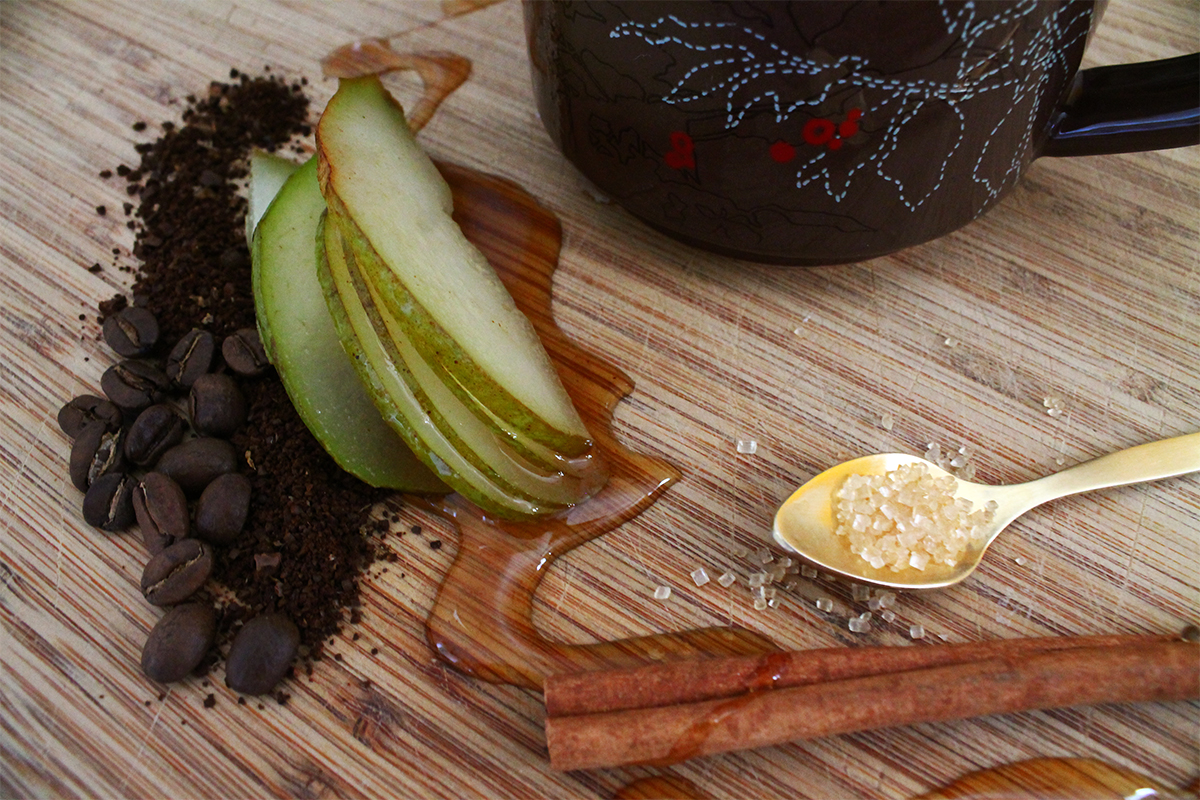 Method – Harvest Pear Latte
Step #1: Add 2 tsp of pear simple syrup to your mug. Make your usual latte according to your espresso machine instructions. This will also work fine with french press coffee or stove top espresso and frothed milk.
Step #2: Once you've made your latte with a nice dollop of foam, add a drizzle of pear syrup on top followed by a sprinkling of ground cinnamon.
Suggested pairings: a good book, a fluffy blanket, a blazing fireplace, a kitty or puppy in your lap and biscotti of your choice.

What is your favourite warm beverage to cozy up with?

Side note, isn't that little golden spoon simply adorable? I couldn't resist buying 6 while at Zara Home in Morocco