Good day!
I have an exciting reveal for you.
A while back I posted about my lovely Nood purchases and, despite coveting it since early fall, was humming and hawing over the amazing drawered dresser. I realized how stupid I was for wavering and marched right back down to the store to put it on order. I couldn't be happier!
Here is the coloured drawer dresser and trestle desk happily sitting in our home:
Stash Colour Block Drawers
These drawers fit all my crafting supplies perfectly. It's so nice to have everything in one place rather than scattered amongst various baskets and containers. My favourite drawer is the tiny little square one which holds my washi tape:

Trestle Console Table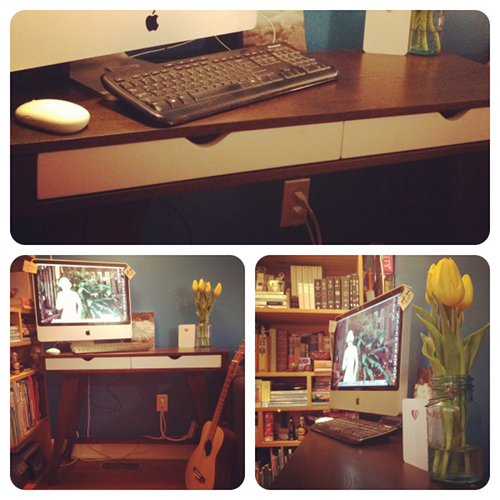 A couple weeks ago I talked about our computer desk solution to small spaces. The computer shelf worked really well for the year it lasted, but after awhile, with that large computer and keyboard, it got to be a bit uncomfortable. After buying a smaller couch and with some rearranging, we were able to fit in a new computer desk for my fiance. And this trestle console desk is not only sleek and stylish, but absolutely comfortable.

What is an item in your house you coveted for months before buying?