This is it! I'm finally back in to blogging.
I got started sometime around 1999 and after over a decade of blogging decided to pack it in. Why? I was tired of blogging about my own life and as I got older, realized I didn't want everyone to know all those personal details.
Lately however I've missed blogging tons. I still don't want to only talk about what I did yesterday, or what I'll do tomorrow but I do want to share all things I find lovely, interesting and fun! I often spend my internet hours fawning over all things design, or things to do in the kitchen and with my hands. So that's exactly what this blog is about.
Here's a little preview of what you will enjoy at my site, Squirrelly Minds.
Enjoy!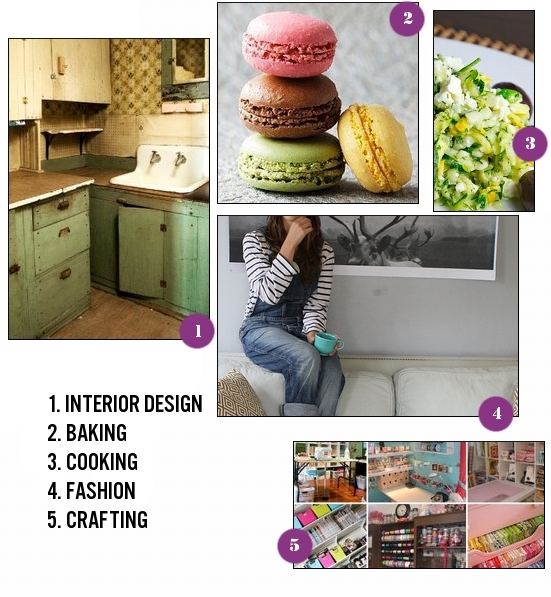 1: http://www.kitchenandresidentialdesign.com
2: http://www.mybakingaddiction.com/
3: http://www.closetcooking.com/
4: http://closetvisit.com/
5: http://onedaywhenihavetime.blogspot.com